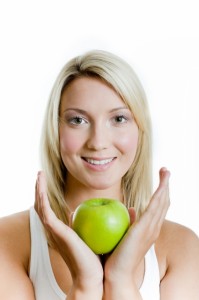 Are you tired of being overweight? Are you tired of being sick? Are you tired of merely existing and not living your life to the fullest? Well, I have news for you, you can do something about this. Don't let another day go by, without your taking control.
You must take time for yourself. Invest in yourself, by putting the best foods in your body, moving your body, and so on.
Here are 12 things you should take time to incorporate into your life. They will make a difference in all that you do.
1. Take time to Work – it is the price of success. If you want success you must go get it and the only way to have success is to work smart and hard.
2. Take time to Think – it is the source of power. Continue learning, it keeps your brain active and alert.
3. Take time to Play – it is the secret of youth. Don't be a bore, get out and have fun. Just because you're old, doesn't mean you stop playing.
4. Take time to Read – it is the foundation of knowledge. Anything you've ever wanted to know, can be found in a book. Read to your heart's content.
5. Take time to Worship – it is the highway of reverence and washes the dust of earth from our eyes. Whatever way you worship, know that it will keep you grounded.
6. Take time to Help and Enjoy Friends – it is the source of happiness. Being around friends, can lift your spirit when you're down. For some reason, you forget about your problems and enjoy the moment.
7. Take time to Love and Share – it is one sacrament of life. Everyone wants love and for others to appreciate them. Give your love and you will certainly receive it back.
8. Take time to Dream – it hitches the soul to the stars. There's a saying that if you shoot for the moon, you'll be among the stars. Don't ever stop dreaming.
9. Take time to Laugh – it is the singing that helps life's loads. Sometimes, you will have to laugh to keep from crying. Let your soul be merry.
10. Take time for Beauty – it is everywhere in nature. Notice the beauty of a tree, flower, animal, etc. Beauty is all around you, even you are part of beauty.
11. Take time for Health – it is the true wealth and treasure of life. When your health is failing, then you don't have much, so make it your priority to have your true wealth.
12. Take time to Plan – it is the secret of being able to have time for the 11 things. If you fail to plan then you plan to fail.
Good health is your birthright, so cultivate it. Don't let the weeds take over, you take control and make it happen.
Your health is your wealth!

Image: Andy Newson / FreeDigitalPhotos.net
List obtained from: