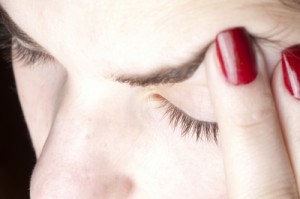 Soy is a very controversial food product.  So much so that people have long drawn out debates about if soy is good for you or if it is bad for you.  Who really knows?
A study finds that soy does not help relieve menopausal symptoms or help prevent bone loss.
The thinking behind this study is that Asian women eating soy have little to no menopausal issues, then surely it can help other women.
Soy actually ended up doing nothing for the menopausal women.  The study consisted of women within an age range of 45-60 who were all five years into starting menopause.
At the start of this study each woman had at least one of the menopausal symptoms, with hot flashes being the most common.  After these women started taking the soy supplement, their hot flashes did not get any better.  Their hot flashes actually stayed the same;  while the women taking the placebos had less hot flashes.
Conclusion of Study:
The study found that the daily consumption of 200 mg of soy isoflavones for 2 years did nothing to prevent bone loss or menopausal symptoms.
Read more about this study on Time:  Healthland.
Recommendation:  If you have menopausal symptoms and want relief, try eating more whole plant-based foods, especially green leafy vegetables and lay off the processed foods.  There are herbs that can help too.
Disclaimer:  I am not in any way giving medical advice.  Seek the advice of a physician before making any lifestyle changes.
Image: m_bartosch / FreeDigitalPhotos.net