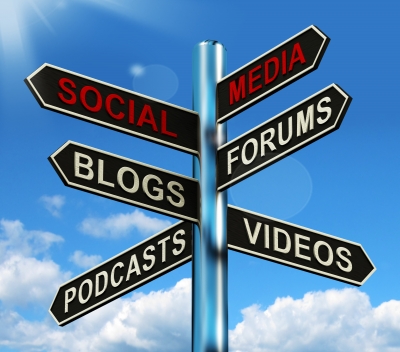 I am blogger and a vlogger and building a community is very important, especially if you want to do well in either one.
Today, I share with you a few tips on how you can build a community around your blog. This information can also be used by vloggers too.
1. Be open and approachable.
Let people know who you are and what you're all about.  You can do that without sharing your whole life history. Present yourself in such a way, that people are comfortable asking you questions.
 2. Share your passion
If you are passionate about the topic that you are blogging/vlogging about it shines through. People who have a genuine interest in the topic will find you and connect with you. Keep sharing and providing valuable information, no matter what, because someone finds it helpful.
 Believe it or not, when you are passionate about something, it shines through and people can see that.  Let your light shine bright!
3. Show your followers that you care (reply to comments).
When someone leaves a comment on your blog, do your best to reply to their comment. Go a little further to thank them for commenting, because they didn't have to leave a comment at all. It shows the person that you care and that you value the connection and feedback.
 People remember if you reply to them or not, so don't take this lightly.
4. Visit the other person's site and leave a comment.
If the person who leaves a comment on your blog, has a blog, pay them a visit and leave a comment. If you really like what you see, subscribe to receive blog updates. That way you will know when they update their blog and you can visit and comment often.
5. It's not about you.
Whenever you write a post, always ask yourself, "Is this post helpful/beneficial?". Write about topics you enjoy, but present those topics in such a way that it moves the person to take action and they learn something new.
6. Never forget how you started out.
No matter how large your audience or wide your reach is, stay true to who you are. Don't get a big head or prideful, because as soon as it is obvious to your supporters, then you will lose a lot of your supporters.  You don't want that to happen.
7. Share other people's content.
Again, if the person has a blog or even a You Tube channel, share their information, especially if the information is beneficial/helpful. If you share their content, they are more inclined to share your content with their followers and it trickles down.
Not everyone will share your information and don't take it personal.
8. Connect with them in other ways.
If the person has a Twitter, Facebook, You Tube, Linkedin, or other ways of connecting, follow them and keep in touch with them. You learn more about those who support you by connecting with them on other forums. Don't shy away from doing this, especially if you are genuinely interested in the information they share.
9. Always be kind and courteous.
Kindness and courtesy goes a long way. During my time as a blogger, I have never run into a blogger who has been mean. We always support each other. When you need a little help with something, all you have to do is ask and most bloggers will support you in any way they can.
No matter what forum you are in, be kind and courteous, you never know who's watching you.
10. Thank you.
Don't neglect saying these two words, "Thank you." It doesn't cost you anything and believe me, the value of a simple thank you goes long way.
Discussion:  How do you build community around your blog? Do share!
Image: FreeDigitalPhotos.net
Let's stay connected!
Twitter:  @evelyn_parham
Facebook:  Become a Healthier You
You Tube:  evelynprather
Category: Blogging