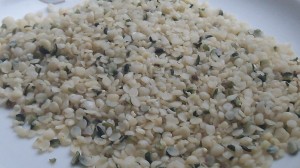 Today we have Uttoran Sen as our guest blogger.
Certain foods have health boosting qualities which set them apart from normal foods and thus they are termed as superfoods.
When we talk of raw foods, the first few things that come to our mind are – carrots, radishes or peas. But there are more, much more to the raw foods than the easily known ones. The raw superfoods are mostly unknown or underrated that either you do not know about or you have never thought of it much.
In this article we will cover ten such excellent raw foods that will help improve our health.
1) Coconut – While it is not ripe, coconut water is an amazing raw drink with plenty of health benefits. Once this fruit is ripe, it still can be eaten raw. Coconut water is low on sugar but has a taste of its own; it is low on carbs as well.
2) Honey – It is the nature's finest sweetener. Honey has a lot of health benefits; it boosts immunity, cures cough and cold and provides anti-bacterial and anti-fungal properties among many other benefits. There are some other benefits of honey as well; it is believed to be anti-tumor which basically suggests that it can help prevent cancer in a way.
3) Almonds – Almond is great for heart health, if you are planning to keep a healthy heart, you must consider consuming almonds. Apart from relieving constipation, almond also helps to lower LDL and increase HDL and thus keep cholesterol in check. Also, almonds are great for brain health and development.
4) Lemons – lemonade anyone? Yes, this tasty drink is great on a hot sunny day, am sure most people have had it a few times during the summer. But lemons are not just tasty, they are healthy as well. One half cut lemon a day, mixed in a glass of water with a teaspoon of honey, is just enough to keep control over your weight. Lemons are rich in vitamin C, which is a great remover of free radicals in the body, thus keeping cells healthy.
5) Goji Berries – This ancient berry, initially found in the extended Indian sub-content, which includes China and Nepal – has been in use for the past six thousand years. The amazing health benefits of goji berries includes – liver health, boosting immunity, improving blood circulation, helping eye health etc.
6) Pumpkin seeds – I will have to confess that I have never tried raw pumpkin seeds; it is something that I like fried, perhaps due to the taste as I like to eat fried pumpkin seeds as snacks. It is packed in nutrients, manganese, magnesium, iron, copper, you name it and it is there. While I like to pick pumpkin seeds from the pumpkin, wash it, dry it in the sun and in the evening, fry it and eat it, but the healthy way to do is, to just eat after it is washed.
7) Hemp Seeds – Hemp seeds are rich in protein, omega-3 and fiber.
8) Chia Seeds – It is a low cholesterol food that is rich in omega-3, calcium, protein and fiber.
9) Garlic – Not tasty will certainly not be descriptive enough when we talk eating raw garlic. But if you can manage to eat it raw, it will give you plenty of health benefits as it is packed with manganese, Vitamins B6 and C, also it is one of the best sources of selenium. It also helps in metabolizing iron.
10) Sprouted grains – Sprouted grains are my favorite kind of snacks. One has to soak them really well, as it takes time to get the sprouts out of the grains. As the grains are ready to sprout, they make themselves prepared to grow a whole plant from their seeds. Imagine the nutrients that are packed in the sprouted grain that can lay the ground work for growing a whole plant. This is the best time to eat the grain and gain all the nutrients that is stored in it.
These are still common raw super foods that can be managed easily; however, there are some raw foods that might come in handy and work almost like a medicine, more than any superfood can do. An example of that is – "Tulsi". It is certainly not a food, as a few small raw Tulsi leaves would be enough to cure your cold and boost immunity; however the nutritional value is not much to speak of.
About the Guest Blogger – Uttoran Sen is a health enthusiast who likes to eat healthy and exercise well. Staying healthy requires you to maintain an overall good health which includes not only what to eat but also what to wear, so he recommends RejuvaHealth leggings as a healthy wear. If health is on your list of priority, then you know what is good for you.
Category: Diet and Nutrition