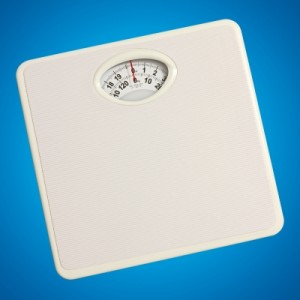 Today our guest blogger is Irfan Siddiqui.
It is common knowledge that loosing weight is not easy. If it were, then the entire world would not have a single overweight or obese person.
In reality, there is no wonder drug or magic bullet or fancy diet that will help you to effortlessly lose the extra weight on your body.
Weight loss is all about the amount of calories that you consume every single day. You cannot possibly lose weight if you are consuming more calories than you are expending.
Now that we have established that the trick lies in number of the calories you burn and consume every day, the following are some tips that may save you a lot of time, energy and frustration:
 Skipping Meals is Counterproductive
The body has the capacity to adjust immediately when it senses that there is a shortage of food. Once your body senses that it is not getting enough calories, it begins to reduce the rate at which it metabolizes your food.
As a result, the body starts to store fat. Therefore, if you think that you are burning the fat away, what you are doing is simply increasing it. Do not skip your breakfast as this is the most important meal of the day.
Try and consume smaller portions of meals throughout the day instead of three huge meals. This method is supported by top diet programs like Weight Watchers that believe in meal replacement with portion-controlled meals.
Avoid Full Fat Dairy Products
As much as they might taste good, they do not add anything to your body other than fat. Instead, you should opt to take low-fat dairy products or the ones that are non fat.
Fat has calories that are twice the amount that can be found in proteins or carbohydrates. Therefore when you consume more fats, it means that you are increasing the amount of calories in your body.
The best option is to go for low-fat yoghurt, ice-cream, cheese, among other products.
Editor's Note: If you eat a plant-based diet, there is a wide selection of non-dairy foods on the market.  Remember there are plant-based healthy fats that you can eat, just don't over do it.
Eat Raw Foods
When you feel that you are really hungry and can eat a lot of food, then you should take the edge of your hunger pangs by eating uncooked vegetables or a raw salad. People who love raw fruit and veg end up eating foods with lesser calories.
Eat Protein-Rich Foods
It is a myth that you need more protein to build muscle, unless you are a serious body builder. However, you need to maintain muscle mass so that you can burn more calories; the bigger your muscle mass the more energy they consume.
Therefore, it is a good idea to eat foods that are rich in protein as part of a balanced diet. Protein helps you build and maintain your muscle mass.
It is believed that a person who weighs 68kg (150 lbs)could consume about 48-56 grams of protein every day that can come from fish, poultry or low-fat milk.
Editor's Note: A person who eats a plant-based diet can get protein from beans, grains, seeds, nuts, and some fruits and vegetables.  Remember to eat a variety of foods and you will be fine.
Eat for Nutrition – Not Only for Pleasure
The main reason for eating is to provide nutrients for our bodies and not to just eat until we cannot take it any more. Therefore you should only eat a small amount of food that will satisfy you and not make you feel bloated and uncomfortable.
Do Not Comfort Eat
Some people find that they start eating because they are bored and sad or because they are watching a movie, among other things.
If this has to be done, then munch on low-calorie snacks, or even try negative calorie snacks, such as salads made of carrots, broccoli, spinach and tomato, or fruit salads that combine blueberries, blackberries and strawberries.
Read more about other types of diets at Weightlossdiets4women.com. Apart of these interesting diets the site offers you money-saving opportunities, coupons and discount codes of famous weight loss plans. These include the Medifast discount codes that can save you up to 20%.
Image: FreeDigitalPhotos.net
Category: Guest Blogger, Healthy Lifestyles