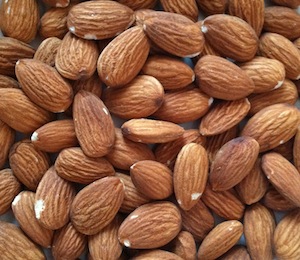 The almond is my favorite nut, or should I say favorite seed.  If I was stranded on a deserted island, I'd definitely have almonds in my bag.
I thought I was being clever by making a healthy sweet treat with raw almonds and dates, but I discovered that the sweet treat upset my digestion.
I stopped eating raw almonds and dates for a several weeks, but soon found myself eating the sweet treat again.
This time when I had the almonds and dates, the almonds had been soaked and dehydrated.
The almonds tasted different with the dates, but not in a bad way, just different.  I also noticed I didn't have any problems with digesting the almonds. Continue reading