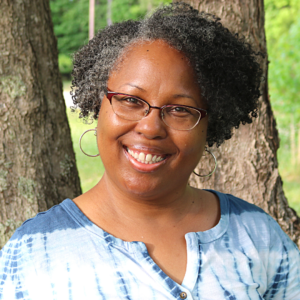 Evelyn Parham is a Blogger, Content Creator, Mind-Body Eating Coach, and Healthy Gut Advisor, and she helps women with wellness and chronic dieting.
Evelyn holds a Master of Science (Tennessee Technological University) and a Bachelor of Science (the University of Tennessee at Martin) in biology. She obtained her coaching training from the Institute for the Psychology of Eating.
She worked for ten years in the public health field, concentrating on environmental health. She has taught in university and public school settings and tutored students in math, science, and reading.
Evelyn lives in Greenville, Georgia, with her husband and daughter. She enjoys reading, writing, loom knitting, and dancing with her daughter.
About Blog
EvelynParham.com began in March 2010. Over the years, this site changed; Evelyn does not focus on any specific diets but focuses on lifestyle and shares her journey to getting fit.
Evelyn's Blog is now a Lifestyle Blog, and she publishes blog posts on the following topics: health, fitness, self-care, beauty, and personal growth. Here are some of the most popular posts on this Blog:
Feel free to browse the Blog and if you have any comments or questions, contact Evelyn!