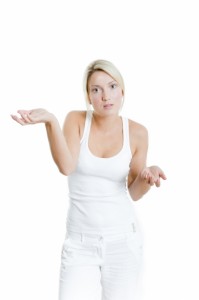 Have you ever made a quick decision without weighing your options or simply asking for God's guidance? I'm sure many of us have done this a time or two. We soon realize that we should have followed our first mind.
Some of you may be wondering what 'follow your first mind' means. Following your first mind is similar to listening to the small still voice (intuition). Your first mind nudges you to go one way, but you do the exact opposite. I learned about this from my aunt and other people who have more years of living under their belt than I do.
In my experience when I don't follow my first mind, stress steps in and takes over. We don't want to be stressed because stress will get our overall health out of kilter. Life is meant to be lived stress free, but often times when we don't follow our first mind we bring undo stress upon ourselves.
Here are just a few examples of decisions made without going with your first mind:
Purchases. You see that nice dress or suit and your first mind says don't make the purchase. But you go ahead and make the purchase. Later you realize that you don't like what you've purchased and you either end up letting it collect dust in your closet or you give it away. Money wasted, but lesson learned!
Relationships. You help a family member or friend out, but your first mind, has reservations about helping them. You go ahead and help the person anyway. Later you realize that your family member or friend was only using you for their personal gain. Time wasted, but lesson learned!
Marriages. You are standing before the minister about to say 'I do' when your first mind screams loudly that you should not marry this person. Six months to a year later you are filing for a divorce. Love wasted, but lesson learned!
Jobs. You interview for a job and you are made an offer. Your first mind is telling you that this job isn't the right job for you, but you go ahead and take the job because it is better pay than your last job. A few months into this job you dread going to work and wonder why you even took the job in the first place. Disgusted, but lesson learned!
The above examples are just a few examples of how things go wrong when we do not follow our first mind. Whenever you have any doubt about doing something, you should always weigh the pros and cons and be led by God. If you don't follow your first mind, then you can bring undo stress upon yourself which can affect you physical, mental, and emotional health.
It is better that you follow your first mind. Don't ever ignore your first mind, because nine times out of ten, your first mind is guiding you in the right direction.
Can you relate, please share your thoughts?
Your health is your wealth!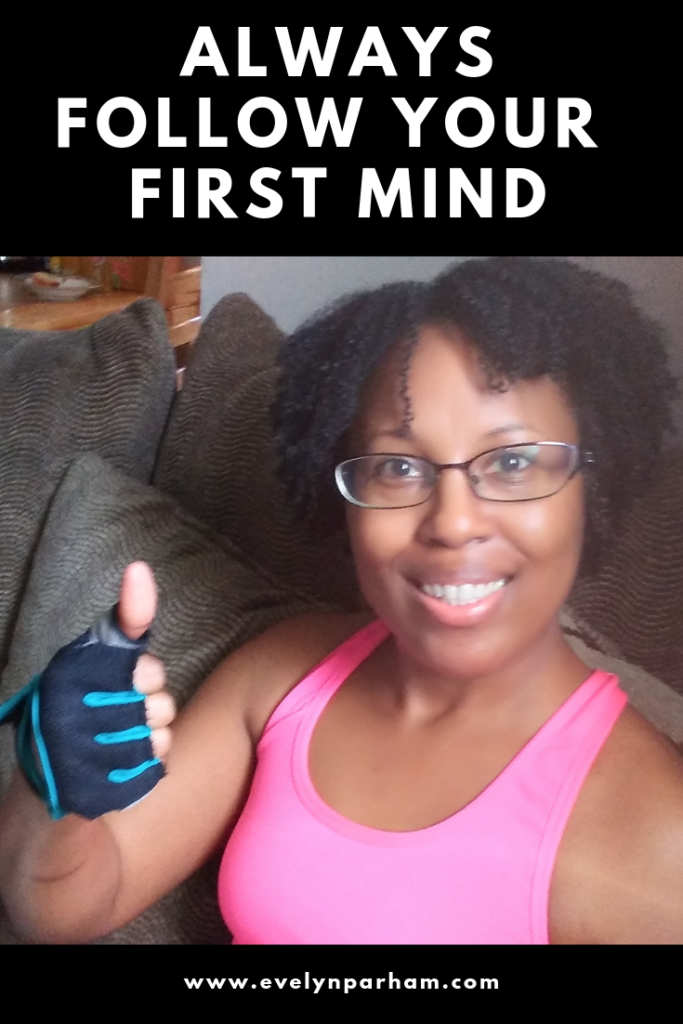 If you like the content, subscribe to my newsletter. Get exclusive emails, tips, news, blog post updates, and more when you join