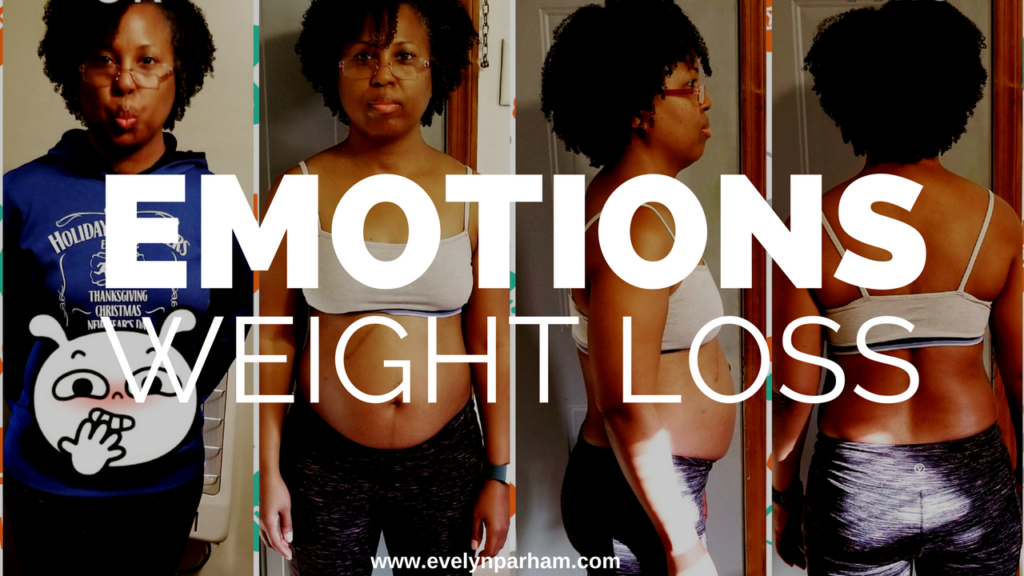 I started my weight loss journey in January, and I am discovering a few things about myself. Here are four ways to not let your emotions hinder your weight loss.
My goal to lose weight is challenging, but I'm still hanging in here and will do what it takes.
A Transparent Moment
Weight loss is challenging, but it isn't the actual weight loss that is getting me. I am having a hard time working through my emotions.
You're probably thinking, "Evelyn you are an eating psychology coach, how could you possibly have a hard time."
First of all, I am human. Secondly, I have other things in my life that I do and sometimes, I don't have an outlet.
As a result of holding in my emotions and trying to deal with stuff on my own, I turn to food for comfort.
The good thing about this is that I haven't been in this emotional state for long (1.5 weeks). And I have finally talked with someone.
I am doing better, but I just had to acknowledge why things were happening, and now I'm moving forward.
Here's what I am doing not to let my emotions hinder my weight loss.
Devote time to sitting quietly to meditate, pray, or be. Spending quiet time alone helps with bringing clarity to situations that you are dealing with in life. It is usually the time I get a lot of my ideas to produce, create, and teach.
Talk to someone as soon as you notice a change. Don't walk around being down for too long. If you know that you are feeling blue, talk to someone you trust or hire a professional to help you work through your emotions.
Not missing a day of exercising. I workout daily and when my emotions got in the way, I stopped. Staying active helps manage stress. If all you can do is walk; walk because it will help you feel better.
Get back on your weight loss journey. Allowing emotions to hinder weight loss causes some of us to throw up our hands to give up, but we cannot do that. Learn the lesson and keep moving; don't give up because you had a few stumbles out the gate. You'll find your stride and obtain success if you don't let the stumbles discourage you.
That's all I have to share with you today. If any of you have something to add, feel free to share it in the comment section below.
Until next time.
Take care of you.
Get blog posts delivered to your inbox. Sign up here.
If you want to chat, book a free consultation here.