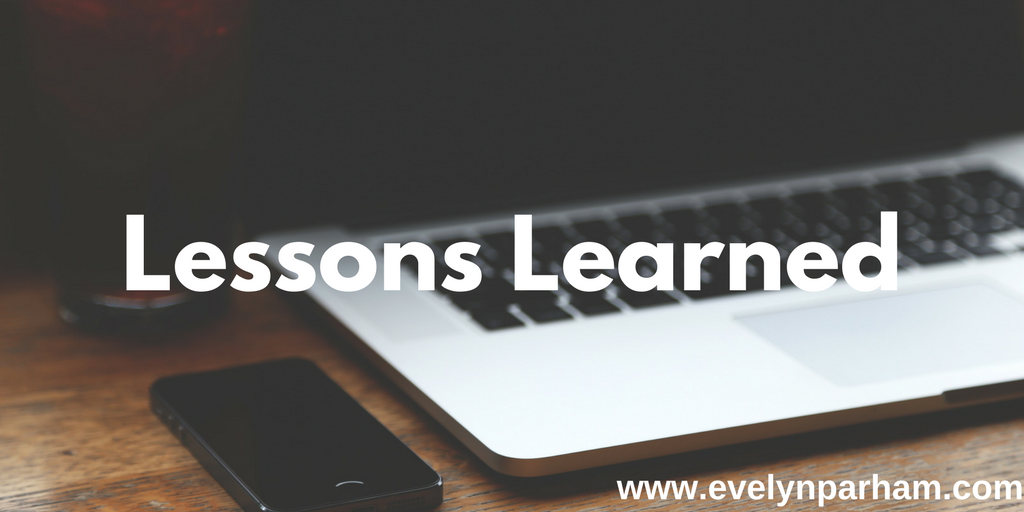 I started blogging daily on April 2nd.  I am 3-weeks into daily blogging and here's what I've learned so far.
The Act of Doing
I thought it would be hard to come up with topics, but I have a steady flow of ideas.
Knowing you have to write, is motivating in and of itself.
I believe that if you know you have to perform and, in my case, I know I have to write, the ideas come naturally.
Plus, I am not censoring myself or worrying about what others think. I am sharing my thoughts with you which makes things flow nicely.
Lessons Learned from Daily Blogging
Lesson #1 – If I set my mind to do something, I can do it.
I used to think it was impossible to write and publish blog posts every day, but I guess I was wrong about that because I'm doing it.
Lesson #2 – Routines help with getting stuff done.
Before starting the blogging challenge, I didn't have a morning routine.
Since I started writing daily, I have a method, and I don't foresee quitting because my routine has developed into a daily habit.
Lesson #3 – What we see doesn't tell the whole story.
Since hitting the publish button every day, this site looks like a ghost town because the comments are low, but people are visiting and reading.
Some people comment on posts, send emails or engage on social media. And that's fine with me.
Lesson #4 – Don't worry about what others say or do, just keep on writing, putting your message out into the world.
I was concerned that I would have a massive departure from my mailing list and traffic would plummet, but it hasn't happened, yet.
I have had a few people unsubscribe, but I have also gained a few too. It balances out and from what I see it is not as bad as I had anticipated.
Fear and worry will cause you to miss your blessing. If you're scared, do it anyway because you never know where it will lead you.
Lesson #5 – Writing helps get the creative juices flowing.
My creative juices are flowing, like a river. I am working on a few projects, but the funny thing is that it isn't hard for me to do it.
In the past, I didn't know how to begin, but things are different this time.
Decluttering social media has benefited me because I spend most of my time working on personal and business growth.
Final Words
I thought writing every day would be hard, and it was when I first started, but as time goes by, it gets more natural and more comfortable.
What I thought was not possible to do, is now something I am growing to enjoy.
One of the reasons I enjoy writing is because I want to inspire and motivate you and anyone who stumbles across my content.
My goal is to give you something of value that touches your life immensely.
Until next time.
Take care of you, and OWN IT!
Get blog posts delivered to your inbox. Sign up here.
If you want to chat, book a free consultation with me here.