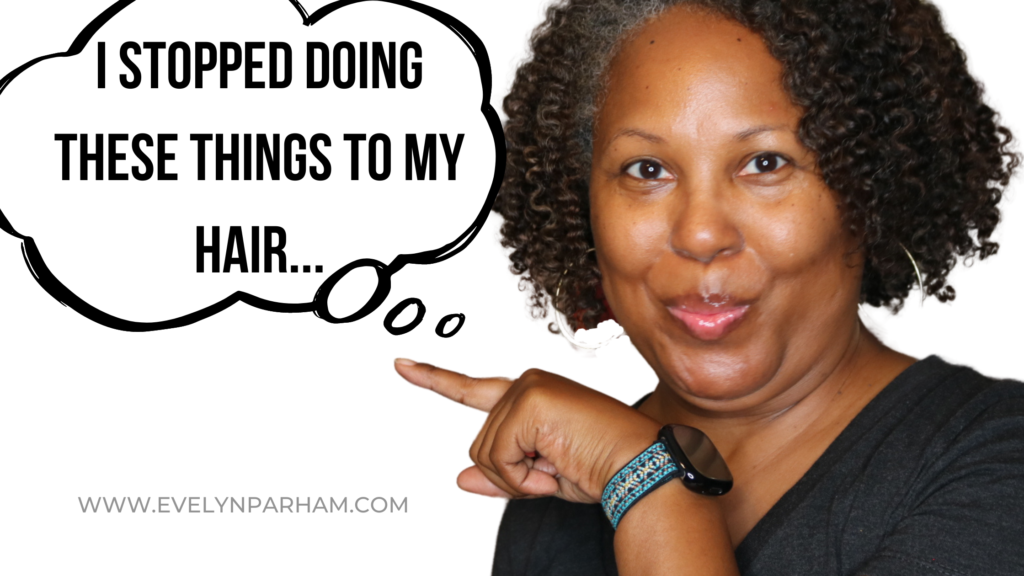 I did not publish a blog post last week because I took the week off to celebrate my birthday. I am back to our regular scheduled programming.
Today's topic is hair. I had a choice to write or film this information; I chose to write. It is easier and quicker for me to express myself in written format than in video format.
My last salon visit was in June. While my hairdresser, Leslie Thurman, of the W. Daly Salon, located in Newnan, Georgia, was working her magic, she asked me, "What have you been doing to your hair? It is growing fast, and it is so healthy."
So today, I will share everything I stopped doing to my hair.
What I Stopped Doing to My Hair
As stated above, I thought about filming a video to share this information but decided to write about it instead.
I stopped:
Using hair gels. Gels tend to cause dryness and breakage, so I avoid them. I only use a gel when I want to hold, which is not often.
Detangling my hair with a brush. I now use a wide-tooth comb.
Using creams, hair butters, and grease. However, I like using these products. They dehydrate my hair and cause breakage.
Blow drying with a blow-dryer brush. I believe this dryer is the culprit to my hair breaking at the midshaft because of the tension and the bristle brush. I use a blow dryer with a comb attachment.
Styling on dripping wet hair. Immediately after shampooing and conditioning my hair, I towel blot dry my hair, then apply a leave-in conditioning treatment spray and oil. I put all products on damp hair.
Sitting under a hood dryer or diffusing. I air dry instead of blow dry. Since I style on damp hair, it does not take long for my hair to dry.
Using Redken Acidic Bonding Concentrate system. I used this system before flat-ironing my hair. Over time I noticed the products were too heavy because my flat-ironed hair would always look stiff, with little movement. Since I stopped using this, my flat-ironed hair does not look weighed down and has the flow I like.
Until next time.