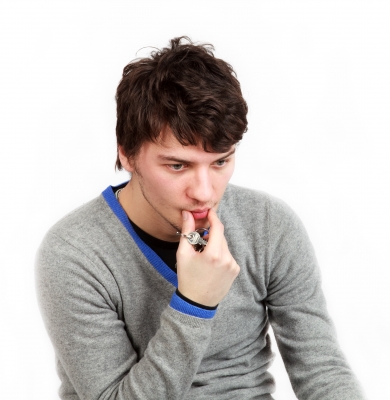 Today we have Tamara Grand from FitKnitChick.com as our guest blogger.
I'm an organizer by nature. I plan and schedule my workouts three weeks in advance. I use a computer-generated grocery list (arranged according to the route I take through the store) to keep my fridge stocked with healthy foods. I schedule haircuts and doctor and dental appointments before leaving the salon or office. My kids' summer camps were booked in February. Christmas shopping is finished before December even arrives.
Yet despite my innate tendencies to schedule and plan and write things on the calendar, until recently, I was blogging 'by the seat of my pants'.
Waking up in the morning wondering what I was going to write about that day. A workout? A recipe? Something that had happened recently at the gym? Sometimes the ideas came easily, other days, nothing.
A few weeks ago, a Facebook status update caught my eye (apologies for being unable to remember who's post I read and on what date I read it; if it was you, please comment below and take credit). It was about creating an editorial calendar for your blog.
An editorial calendar for my blog? Could this be the solution to my writing challenges?
I immediately printed out blank calendar templates for May, June, July and August (you can find them by Googling 'blank calendar templates'). I highlighted the days of the week that I aim to publish new content (Mondays, Tuesdays and Fridays) and started filling them up with post ideas.
Tuesdays were easy; I always contribute to Tuesday Trainer. Mondays are typically motivation-type posts, although I sometimes write about my family's weekend activities or a 'cleaned up' recipe I tried. Fridays are often sponsored posts or product reviews.
I then checked with my kitchen calendar to see if there were any 'special' days coming up; National Egg Day, National Chocolate Ice Cream Day, Breast Cancer Awareness Month for example. I chose a few that were relevant to my blog's theme (exercise, healthy eating, knitting) and added them to my editorial calendar.
After only an hour of brainstorming, I had filled up all my scheduled blog post dates and still had ideas for more! In addition to freeing me from 'blogger's block', creating an editorial calendar has resulted in some unexpected benefits;
• I can make sure that different types of posts (workouts, recipes, product reviews) are evenly spaced out over time
• I'll never miss another seasonal writing opportunity again
• "Weekly features" will truly become weekly features (as opposed to 'when I remember' features)
• I can easily see when I'll need a 'scheduled in advance' or guest post over the holidays
• I feel less stressed about my weekly writing commitments
• Each blog topic that I've added to my calendar serves as a writing prompt. I respond well to such tools!
Already, I've noticed that I'm spending less time blogging and more time interacting with my readers and the other bloggers that I follow. And for me, engagement and feeling a sense of community are two of the main things that keeps me blogging!
Do you use a blog editorial calendar to plan your blog content?
I love to hear how others have overcome writing challenges. Please share your tips and tricks with me!
Free images from FreeDigitalPhotos.net