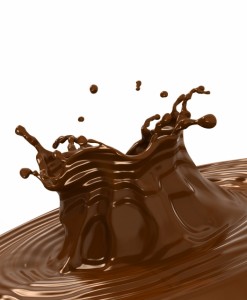 Once you become a vegan or raw vegan, you will seek out healthier alternatives for your sweeteners. There are healthy sweeteners that you can use.
When I ventured into the raw vegan world, I began using the sweeteners that were the most healthy ones. The longer I stay on this path, the more I realize that  I don't need anything extra.
The longer you are on this path you will notice the same thing happening to you.  Until then, you will need some healthy alternatives to get you on your way.
Today I will share with you some vegan sweeteners that you will not feel bad about using.
Vegan Sweeteners
1. Agave nectar
2. Maple syrup
3. Dates/date paste
4. Coconut palm sugar
5. Lucuma powder
6. Carob powder
7. Mesquite powder
8. Stevia
9. Yacon syrup
10. Yacon root powder
*Raw honey
*Honey is listed, because some vegans, do use honey. Technically if a vegan uses honey he/she is not a vegan, because honey comes from a honey bee. But if you don't care about that, then honey is also a good sweetener to use.
You don't need to try every sweetener listed, but the most common ones are agave nectar, maple syrup, honey and dates/date paste.
If you are a raw vegan, you may steer clear of agave nectar or maple syrup because they are not raw. This may not be an issue for you.  It really depends on what you prefer. The other sweeteners that are listed can probably be found in the raw form.
There are some  good websites that you can visit to learn more about the items  listed above. Check out Nativa Naturals and Raw Food Pantry.
The best sweetener to use by far is fruit. I usually use dates or agave nectar. I'm trying to get away from honey. Look around and do what you think is best for you.
Your health is your wealth!