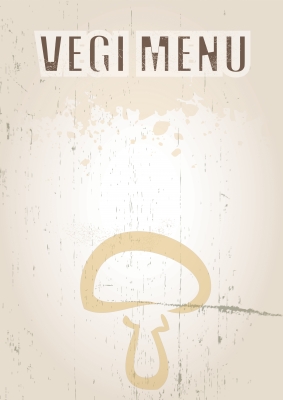 For many people, vegan dieting can come as a huge change. It is a huge change, transitioning from one way of eating to another. Changing to a vegan diet is adjustable in a many ways.
There are simple ways of eating plant-based foods that resemble and simulate foods that come from animals or you can leave out the animal-based products in your diet and replacing them with plant-based foods.
Whichever path you take, it eventually leads you to your anticipated goal. Fortunately, the amount of known vegan food is endless and surprisingly, many people eat vegan food.
Making that transition, to eating a vegan diet can be overwhelming. Starting in the comfort of your own home, you can easily put together vegan meals that perfectly meet the criteria.  Supermarkets carry the basic necessities for preparing vegan meals.
Dining out and eating at restaurants is where the problem lies. In recent times however, offering vegan meals on the menu is slowly developing, making it easier for vegans, as well as vegetarians, to choose a meal that meets their needs.
Listed below are a few top choice vegan meals offered at specific restaurants.
Vegan Food Selections
Number one is salad; of course green salad containing no meat, eggs, or cheese.
Vegetable stir-fry is a common dish served at many Chinese restaurants. Also, brown rice is becoming more regularly served as a side dish or dinner dish.
In Italian restaurants, minestrone soup and pizza, minus no cheese, with vegetables like green peppers, onion, eggplant, and mushrooms are a perfect vegan choice.
Indian restaurants offer large selections of lentils and unique breads just be sure you request it without dairy or egg.
Tofu is highly common in Japanese restaurants. Steamed edamame, which is salt boiled soy beans, miso soup, a tofu paste combined with carrots or potatoes, and avocado or cucumber rolls.
Mexican restaurants make it hard to find and figure out which items are vegan. However, vegetable fajitas and vegetable burritos do fit into the category.
Finally, if you are allowing yourself fish once a week, then sushi can be a healthy treat. Stick to fish that is high in Omega-3 fats such as salmon and tuna, since Omega-3 is great for your health.
Editor's Note: Flaxseeds are excellent sources of Omega-3 fatty acids, especially for those of you who do not eat fish.
Changing your way of eating, whether it is becoming vegan or vegetarian is beneficial to your health. It is beneficial and helps in weight loss, lowering cholesterol, reducing acne, and lowering blood pressure.
These are just a few types of restaurants that you can look for to meet your vegan needs. The vegan way is still very new to people, so you may have to let your server know that you are vegan.
Tell the server what foods you can and cannot eat and ask the server what he/she recommends. There are many eating establishments that are willing to serve and accommodate vegans. All you have to do is look around, talk to people, and do a little research.