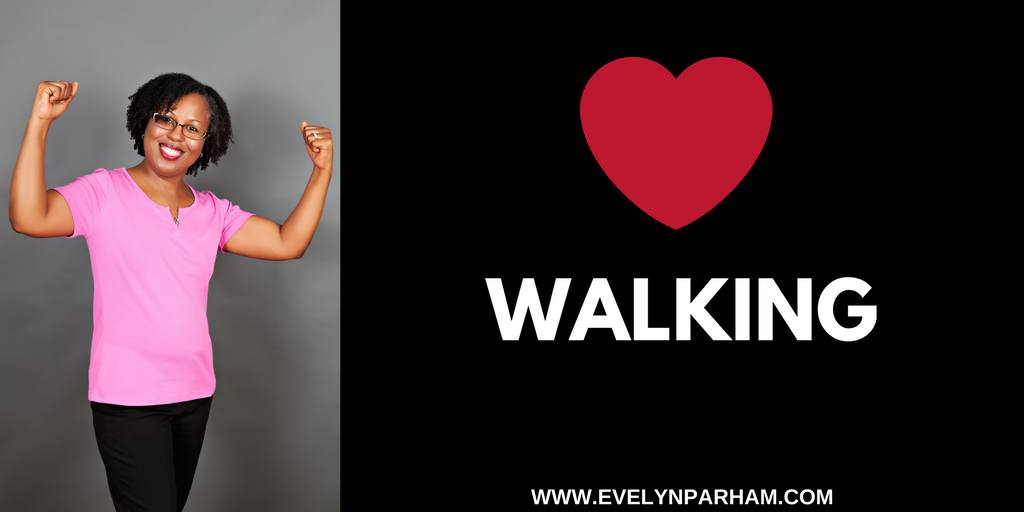 Once upon a time, I was allergic to walking, but not anymore. I schedule my physical activity by printing a calendar from Microsoft Word and penciling in the exercises I will do for each day of the month.
I do not put walking on my calendar, because it is something that I automatically do. However, I do more walking on the days that I am resting and recovering from strength training than I do on the days I do strength training.
I have fallen in love with walking, and I will tell you why I love it. I will also give you some of the benefits that I get from walking for my mind, body, and spirit.
Why I Love Walking
I try not to miss a day of walking. Sometimes, I get busy, but I manage to do some daily walking.
One of the biggest motivational reasons why I love walking is because I burn more calories when I walk. Burning calories is a big deal for me because I am working on losing a few pounds.
Since walking isn't a hard activity to do, I don't mind getting it in.
Knowing that I can burn more calories from walking is not the only reason why I love it.
I love walking because I can do it anytime and anywhere without the need for any equipment.  All I need is some comfortable shoes and time.
It doesn't get any easier than that.
How Walking Benefits Me (mind, body, and spirit)
I live in the country, and when I take walks, I see nothing but trees and beautiful land. Sometimes, I see deer and other critters, but for the most part, I am a part nature, and nature is a part of me.
When the weather is not conducive to walking outside, I walk in my house. Thanks, to Mr. Mitch over at I'm Just Sharing; I still walk even if I have to do it inside.
You already know that I walk because I love it, but I also walk because it makes me feel good in my mind, body, and spirit.
I walk because it calms my mind and soothes my spirit.
During my daily walks, it is a time when I reflect on life and do a lot of thinking. I get ideas for topics to write about as well as for other content I want to produce.
I get a lot done in my head, while I am walking. I think that is so cool.
My spirit feels good, and my mood is excellent after taking my daily walks. That's another reason why I cannot miss a day.
Walking helps me manage my stress, and it is a time when I can think about everyday life situations.
Walking is more than just getting a few steps in for the day, it is a breath of fresh air, my lifeline, my moment in time.