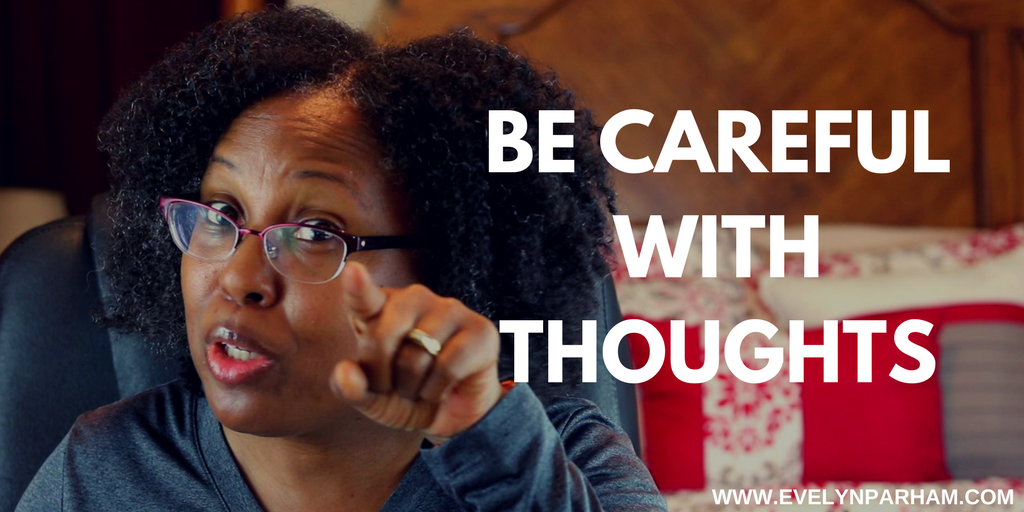 Keep thy heart with all diligence; for out of it are the issues of life. – Proverbs 4:23 – KJV
A man told the world he had three fears in his life and each of those fears came true. He feared sickness and incarceration.
The man is a real, living person and I watched him tell his followers in a video about the things he feared the most in life. Can you believe everything he feared became his reality?
As I sat and listened to the man tell his story, all I could think about was, your thoughts will make you or break you."
Your thoughts are powerful
For as he thinketh in his heart, so is he: Eat and drink, saith he to thee; but his heart is not with thee. – Proverbs 23:7 KJV
You have probably heard, "You are what you think." And I will go farther by saying that you are what you believe.
The thoughts we think are more than just ideas. They are blueprints of what our life has the potential of becoming.
Once a thought enters your mind, you can choose to dwell on it or cast it away. What you focus on, eventually becomes a part of who you are without you even trying.
If thoughts are powerful, then we have to be sure that we are aware of our thoughts and how much of an effect they have our lives.
You become what you think
Pessimistic, stinking thinking will have you feeling depressed, fearful, anxious, and in your feelings (as the young folks say).
By feeding your thoughts the fear and negative emotions, it puts you in a state of stress. Stress weighs on your mind, body, spirit, and soul.
Focus on guarding your thoughts. If you notice negative thoughts creeping into your mind, acknowledge and work through those thoughts right away.
Think about these things
As a teen, I was not the most positive person. The reason for this was partly due to what I had experienced as a child.
One day, I met with my pastor to have a chat. I was a teenager at the time, with low self-esteem.
The pastor pointed me to a passage of scripture that I never forgot:
Philippians 4:8 – Finally, brethren, whatsoever things are true, whatsoever things are honest, whatsoever things are just, whatsoever things are pure, whatsoever things are lovely, whatsoever things are of good report; if there be any virtue, and if there be any praise, think on these things.
Whenever I am feeling down and when I am almost at the end of my rope, I remember Philippians 4:8; it has carried me through many tough times.
Control your thoughts
You are what you believe and that which you think you ultimately become.
If you want vibrant health, a fit body, a healthy mind, and spirit, then you have to believe that you can have it.
You not only must believe, but you also have to put some action on it. Go for what you want and do not allow your thoughts to paralyze you.
You are the only person who can control your thoughts. Take control!
Discussion: What will you stop fearing today? Speak on it in the comment section.