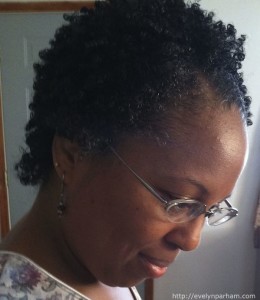 Ending a friendship is never an easy task. I have had to end a few friendships in my life because my mind, body and spirit told me to let go. I felt bad and I also felt good after ending friendships. Is that even possible?
I felt bad because I hated hurting the other person.
I felt good because a burden was lifted.
We have all experienced being dumped by a friend, boyfriend or girlfriend at some time in our lives. The same feelings that exist when we are dumped are also the same feelings we experience when we are the ones doing the dumping.
Most of the time we do not officially end a friendship, we just ignore the friend and hope they get the message.
It is always best that we let the friend know that we are ending the friendship because it brings closures. Closure allows healing to begin.
When Is It Time To End A Friendship
We know exactly when it is time for a friendship to come to an end, but most of the time we ignore the signs. Instead of ending the friendship we cling to the friendship, hoping that things get better; but it never does!
It is time to end a friendship when:
both of you have grown apart
the friend never shows genuine concern for you
the friend is a liar
the friend is pretentious
the friend is very competitive (unhealthy competition)
the friend only calls when they need something or someone to talk to
the friend is an energy drainer
the friend never keeps his/her promises.
Why Ending a Friendship is Healthy for You
Putting an end to an unhealthy friendship helps with your mind, body and spirit. An unhealthy friendship can have negative effects on overall health and well-being.
Holding on to an unhealthy friend creates a disturbance in the mind, body and spirit, which leads to stress.  Decrease the stress levels and improve the health of your mind, body and spirit by ending the friendship.
Mind Health
Your mind is no longer worried. Your mind is no longer distracted. Your mind is at ease and you can now refocus.
Body Health
Your body is at ease and it is not stressed. Your body feels refreshed, renewed and rejuvenated which results in a decrease in your stress level.
Spirit Health
There is no longer an uneasiness in your spirit. There is peace in knowing that the spirit is now free.
Final Words
Why hold onto a friendship that does the mind, body and spirit more harm than good. Releasing a friend that causes stress in your mind, body and spirit is the healthiest thing we can do for ourselves.
Always listen to the messages that the mind, body and spirit sends about friendships, because there in lies all the answers.
There is no reason for questioning self about your decision. If the mind, body and spirit says release the friend, then honor what it says.
Below is a video and I encourage you to watch. Listen to the words that Katbalu reads from a passage of Spiritual Lessons for my Sisters (video).
"When a person shows you who they are, believe them the first time." – Dr. Maya Angelou
---