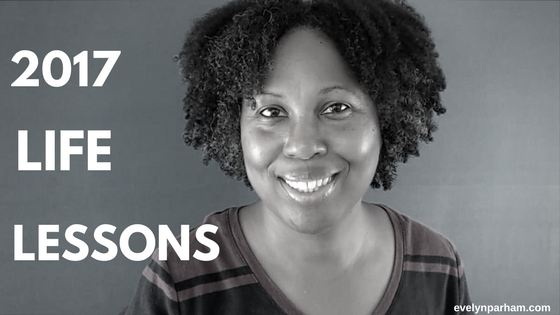 Every year I publish an article about what I learned and the time is here for me to share 7 of the most important things I learned in 2017.
I didn't want to wait until the end of the month to publish this post because, with two weeks left in this month, I don't think I'll learn anything new; let's get to it.
Important Things I Learned this Year
This year was a year like no other, and as I write this post, I feel many emotions bubbling up inside my body.
I learned:
to stop labeling myself as a specific dieter
not try different diets after getting sick
 to stop making spontaneous purchases for business purposes (usually, have buyer's remorse).
to walk alone, walking alone became more evident after the presidential election
that being consistent pays big dividends
more about people this year because I paid attention to actions and less to words
to have patience.
Here's what I will do going forward
No more labels – I don't fit in a box, so why even try. I'm more than what the names say I am.
No more restrictive diets – I don't handle dietary restrictions well, and I don't recommend it.
No more wasting money on products and services – When I make a quick purchase, I am always let down.
No more wondering why people do what they do – I 'm tired of going along to get along. Open communication is crucial in relationships.
No more inconsistency – I see how being consistent in life makes a difference; I have to stick with the program.
No more taking people at their words – I watched actions this year more than, and I learned everything I needed to know.
No more impatience – My daughter blossomed and persevered to do things I never thought were possible. The patience muscle made lots of gains this year, for sure.
These are the most important things I learned in 2017.
What are some important things you learned this year? Do share.