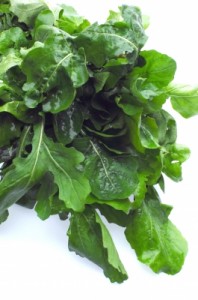 Do you believe that what you eat can make you beautiful?  I know you are probably thinking, "Yeah, right!"  But it is true!  When I was eating high raw vegan foods, my skin looked very nice.
I have ended the Daniel Fast.  I ended it after twenty-one days.  I will update you about the Daniel Fast in a later post.
Right now, I am preparing my mind to begin a high raw vegan diet.  My preparation involves revisiting books and preparing my mind.
I have eaten a vegan diet successfully since August 2010 and it is time for me to increase my raw food intake.
One of my favorite books is, Eating for Beauty, by David Wolfe and I reference it quite often.
Today I will share with you a list of beautifying foods that you should include in your diet.  These are not only foods that enhance your outer beauty, but your inner beauty too.
Beautifying foods you should include in your diet
(Eating for Beauty by David Wolfe)
1.  Aloe Vera
2.  Arugula
3.  Burdock Root
4.  Coconuts and Coconut Oil
5.  Cucumbers
6.  Durian
7.  Figs
8.  Hemp Seed (protein and oil)
9.  Macadamia Nuts
9.  Nettles
11,  Olives and Stone-Crushed Olive Oil
12.  Onions
13.  Papaya
14.  Pumpkin Seeds
15.  Radishes
16.  Turmeric
17.  Watercress
The beautifying foods all have one or more of the following:
(p. 73-74)
High concentrations of the minerals sulfur, silicon, zinc, iron and / or manganese.
An alkaline reaction in the body
Anti-parasitic effects
High levels of antioxidants (especially vitamins A, C and E)
The beautifying foods cultivate a renewed charm and charisma.  They add to one's inner and outer beauty.  Mineral-rich, nutrient dense beauty foods are nature's best cosmetics. (p. 74)
This is not, by any means, a complete list.  There are always new beautifying foods being discovered.
Include these foods in your diet.  It does not matter if you eat them cooked or uncooked.
Have you eaten any of these foods?