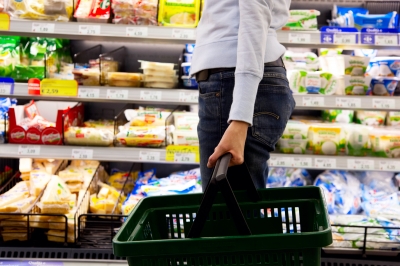 Have you noticed that your grocery bill has gone up? I know you have, because I have. You are probably thinking that you cannot continue eating the healthier cleaner foods, because those foods cost more, but do not stop eating healthy because of the prices. There are ways you can cut corners while keeping more your money in your pocket.
If you are into purchasing all organic produce, it is time you stopped that. There is no need to have all organic fruits and vegetables. You can save money and still eat organic.
But here are some fruits and vegetables that you should eat organically because they have high pesticide residues. These fruits and vegetables are known as the "dirty dozen."
Peaches
Apples
Sweet Bell Peppers
Celery
Nectarines
Strawberries
Cherries
Pears
Grapes (Imported)
Spinach
Lettuce
Potatoes
Here are the "clean 15" fruits and vegetables (little to no pesticide residues):
Onion
Avocado
Sweet Corn (frozen)
Pineapple
Mango
Asparagus
Sweet peas (frozen)
Kiwi
Bananas
Cabbage
Broccoli
Papaya
Watermelon
Garlic
Blueberries
You can download the Environmental Working Group's shopper's guide to pesticides here.
Now that you know what you are working with, here are some pointers that will help you keep more money in your pocket.
Shop for sales. Make those sales work for you.  You keep more money in your pocket when participating in sales.
Cut down your visits to the natural health food stores. I enjoy shopping at natural health food stores, but I cannot always afford to do so. The next best thing is my local grocery store, which offers some of the foods I enjoy eating. I just have to suck it up and get what I can afford.
Cut back on purchasing superfoods. Superfoods are expensive and the tab adds up quickly. Remember, superfoods are not a must have. It is always best to eat whole unprocessed foods. Even though superfoods are healthy, they go through some form of processing.
Purchase only what you need. Get only what you need, no more and no less.  Never go shopping without a list and make sure you stick to your list. Those other items that are not on your list add up quickly.  Be careful!

Do not buy toiletries, cleaning and laundry products from the grocery store (unless they are on sale). Believe it or not these items are more expensive in the grocery stores. It is best to get these items from a dollar store.

Shop at Farmers Markets. If you have access to a Farmers Market, buy the bulk of your produce from these markets. The food items found at Farmers Markets are cheaper than what you will find in your local grocery stores.

Grow your own food if you can. Growing your own food is a good way of ensuring that you get clean food. And it is way cheaper.
These are a few ways you can keep more money in your pocket.
What are some ways you save money on your grocery bill? Do tell!