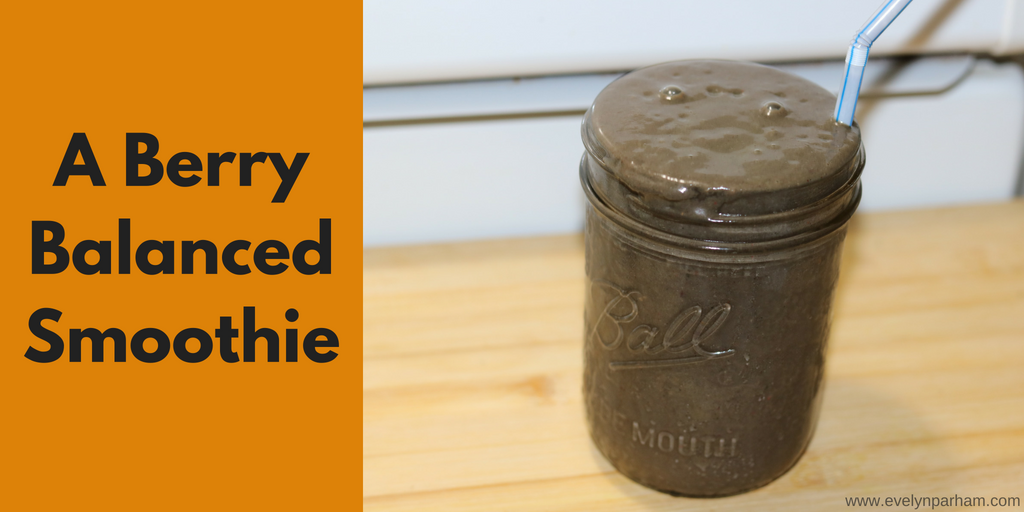 Everyone is drinking smoothies these days. People make smoothies because they are healthy, taste good and because they are quick and easy to make.
Smoothies are also a great way to get greens, veggies, fruit and other supplements in your diet. However, smoothies need to have some balance. Learn how to make a balanced smoothie that keeps you full longer.
What is a Balanced Smoothie?
A balanced smoothie consists of all of the macronutrients (protein, carbohydrates, and fat). It is a smoothie that keeps you full longer.
Whenever I have a smoothie that does not have balance, I end up hungry an hour later after drinking it. And I will also want to snack on sweet foods more than usual.
A balanced smoothie should have the following:
Protein, preferably one from a high-quality source (Greek yogurt, milk, collagen, protein powders (whey or plant-based), or even eggs (some people blend raw eggs/egg yolks in smoothies).
Carbohydrates, such as green leafy vegetables (spinach, Kale), fruit, if you are watching your sugar, choose low-sugar fruit, oats, green powders.
Fat, such as nuts, seeds, nut/seed butter, oils (flax, hemp, olive, coconut).
Don't Load Your Smoothie with Lots of Sweet
Smoothies are healthy, but it can also be unhealthy for you if you use a lot of sweet fruit and sweeteners in your smoothies each time you make one.
Adding a lot of sweet fruit and sweeteners to your smoothies can affect blood sugar as well as slow down your weight loss progress.
So, go light on how sweet you make your smoothies. Here's a tip on making your smoothie sweet without going overboard with the fruit and sweeteners.
Tip #1 – Use a protein powder that has sweetness already added, look for protein powders that use healthy sweeteners, ones that will not spike your blood sugar.
Tip #2 – Sweeten your smoothies with berries. Stay away from fruit that is known for its sweetness, like bananas, mangoes, dates, and other dried fruits especially if your goal is weight loss.
Why Your Smoothie Needs Balance
Your smoothie needs balance for the following reasons:
keeps your blood sugar from spiking
it is a meal replacement for some people
ensures you have a smoothie with macronutrient balance
helps with controlling hunger.
How to Make a Balanced Smoothie
Here is a smoothie I made, and it was okay. I used blackberries, which is a berry I don't use that much. This smoothie was a little bitter, because of the blackberries, but it was still good. Oh, and my smoothie color came from the blackberries.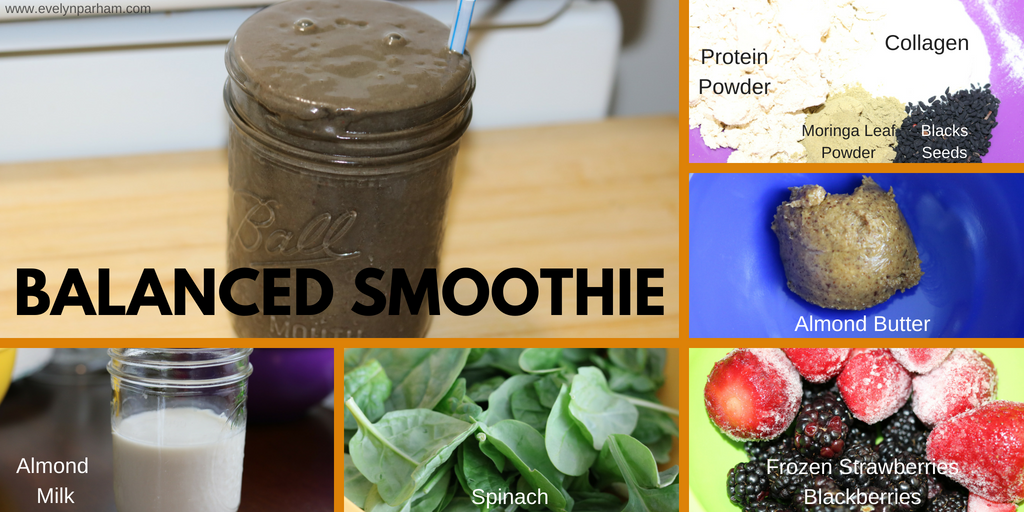 Ingredients
1 cup of unsweetened Almond milk (or milk of your choice)
2-3 cups of spinach
½-1 cup of frozen berries
1 tablespoon of Almond butter (Justin's Almond Butter)*
1 scoop of protein powder (Vega Protein & Greens, Plant Protein Shake, Vanilla)*
Additions (for supplementation, this is optional)
1 teaspoon of moringa powder (Organic India Moringa Leaf Powder)*
1 tablespoon collagen (Neocell Super Collagen)*
1 teaspoon of black seeds (Amazing Herbs Black Seed)*
Blend ingredients together until smooth, and creamy. If you it is too thick, add more liquid.
*Affiliate Link
Final Words
I love smoothies because they are convenient, especially when I don't have time to prepare a meal or if I want one before exercising or after exercising.
Smoothies are great meal replacements if they are balanced. However, if they are not well balanced, then you will find yourself hungry, well should I say hangry, which sometimes leads to overeating or binge eating when you have your next meal.
The next time, you make a smoothie go for macronutrient balance. Notice how you feel as well as your hunger levels and eating patterns.
You just might be surprised.
Try it and let me know what happens.
Until next time,
Take care of you, and OWN IT!