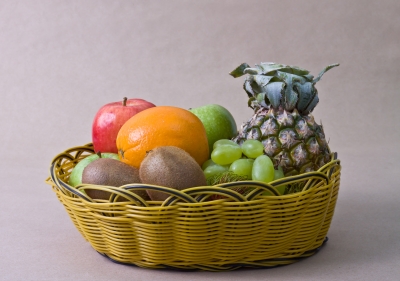 You never know where your blogging ideas originate.  When you get an idea do your best to share it with your readers.  This is how I came up with this post.
A Facebook friend shared a few photos with facts listed about different fruits and vegetables.
I thought it would be a good idea to share this information with you.  If you do not eat enough fruits, then maybe this post will help you.
The Facts About Your Favorite Fruits
Cherries
Help calm your nervous system
Grapes
Relax your blood vessels
Peaches
Rich in potassium, fluoride and iron
Apples
Help your body develop resistance against infections
Watermelon
Helps control your heart rate
Oranges
Help maintain great skin and vision
Strawberries
Can potentially fight against cancer and aging'
Bananas
Are great for athletes because they give you energy
Pineapples
Help fight arthritis
Kiwi
Increases bone mass
Mangoes
Protects against several types of cancers
Information from the Erehown Natural Foods Market Facebook Page
I shared with you on Tuesday some foods that help you stay cool when it is hot.  Well, here is another bit of information that you will find interesting.
Top Hydrating Fruits
Cucumber – 96% water
Watermelon – 96% water
Pineapple – 95% water
Tomato – 94% water
Blueberries – 95% water
Cantaloupe – 92% water
Grapefruit – 90% water
Pear – 89% water
Information fromThe Natural Living Forum Facebook Page.
These are interesting facts that will motivate you to eat fruit!
Discussion:  Do you find it hard to eat the recommended servings (2-4) of fruit a day?
Image: FreeDigitalPhotos.net