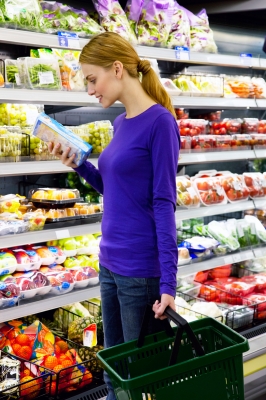 Today we have Dr. Jupitor Chakma as our guest blogger.
Vegetarians or vegans, especially pre-vegans may have some common nutritional problems, which are generally not seen among non-vegetarians. To avoid the common nutritional problems associated with eating a pure vegan diet, vegans should be watchful about their diet and nutrition.
Nutritional problems among vegetarians:
In general, a vegetarian diet has less calories then a non-vegetarian diet, because foods of plant origin have fewer calories in comparison to foods of animal origin. Foods of plant origin are high in fiber and for this reason they are of low calories.
Vitamin B12 deficiency problem:
There are also other nutritional problems associated with eating pure a vegan diet. For example vitamin B12 (a B-complex vitamin) is found only in foods of animal origin. No plant-based foods contain vitamin B12, except some pulses and legumes.
The vitamin B12 present in pulses and legumes comes from the roots of the plants which harbor some microorganisms (called symbiosis) that supply the vitamin B12 in pulses and legumes. The vitamin B12 present in pulses and legumes may not be high enough to meet our daily requirements.
So, if a person eats only plant-based foods (pure vegan), they may not get adequate amounts of vitamin B12 and suffer from deficiency disorders associated with deficiency of vitamin B12, such as megaloblastic anemia (which occurs due to deficiency of vitamin B12). To overcome vitamin B12 deficiency in vegans, it should be supplemented in diet.
Protein deficiency problem:
Another important nutritional problem associated with eating pure vegan is protein deficiency (unless planned properly). Most plant sources of proteins are not biologically complete, i.e. they lack one or more essential amino acids (EAAs), which must be supplied from an external source (such as food), as they (EAAs) can not be synthesized by human body.
For example, maize is deficient in amino acid tryptophan and lysine and wheat is deficient in threonine. So if you are a maize eater you may suffer from deficiency of tryptophan and if you are a wheat eater you may suffer from threonine. But if you combine maize with wheat or pulses (or wheat and pulses) you can compensate the deficiency of one essential amino acid in one cereal with another.
Proteins from animal sources are considered biologically complete, as they contain all the EAAs required by or body.
Vegan eating is associated with some nutritional problems. Does it mean you should not eat pure vegan diet? The answer to this question is absolutely no, you should eat vegan diet, if that is what you are convicted to do. All the nutritional problems associated with eating pure vegan can be easily overcome by bringing variety in the vegan diet. Vegan diet is healthier than some other types of diet. So eat vegan and live healthy and longer.
About Author: A doctor and enthusiastic health blogger, who is eager to learn more about blogging. Dr. Jupitor Chakma, writes regularly on his Health Blog and Online Health Website. Visit these blogs for regular updates and to read more articles by this writer.