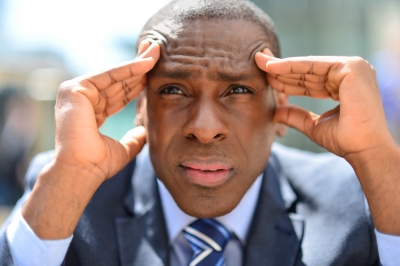 Has anyone ever told you that they had inflammation, or that they are working on ridding themselves of inflammation in their body?
Today you learn what inflammation is and five simple ways to decrease inflammation in your body.
What is Inflammation?
According to Merriam-Webster Collegiate Dictionary inflammation is:
a local response to cellular injury that is marked by capillary dilatation, leukocytic infiltration, redness, heat, and pain and that serves as a mechanism initiating the elimination of noxious agents and of damaged tissue.
Inflammation simply put is how your body responds to an injury. The symptoms of inflammation are redness, heat, and pain. The is the body's way of trying to put out the fire (the injury) or heal.
Aches and Pains in the Body
Inflammation in the body is those little aches and pains you have, but you do not know why.
There are specific things you can do to help decrease and sometimes eliminate these aches and pains that you have in your body.
Don't believe for one second that it is normal to have sore joints, aches and pains when you get older because it is not normal. (At least, I don't think it is)
The aches and pains are signs that your body is trying to put out the fire, but it needs your help in putting out the fire.
5 Simple Ways to Decrease Inflammation
1. Cut out the sugar in your diet. Let go of the cookies, cakes, pies, and any food that is high in sugar. If you eat fruit, choose fruit that is low in sugar. Berries are a good choice.
You might like Sugar Crush:  How to Reduce Inflammation (Book Review)
2. Cut out highly processed/refined foods. The best thing you can ever do is eat food that is minimally processed. When buying pre-packaged foods, read the ingredient label and stick with those foods that have a simple ingredient list.
3. Cut out grains in your diet. Grains are high glycemic, which means that they spike glucose. Remember you want to cut out the sugar in your diet. Grains are carbohydrates too.
You might like Your Brain's Silent Killers (Wheat, Carbs & Sugar): Grain Brain (Book Review)
4. Eat healthy fats. Do not be afraid of eating healthy fats. Fat does not make you fat. Be sure to get Essential Fatty Acids in your diet.  Some examples of healthy fat foods: avocados, coconut, coconut oil, fatty fish, nuts and seeds.
5. Get the rest (sleep) your body needs. Proper rest is important for the body to repair and rejuvenate itself. Make getting a good night's rest top priority on your list.
Final Words
Inflammation in the body starts out as a small fire, but when you do not take any steps to decrease the inflammation it becomes a bigger fire.
Sore joints, aches and pains are not rites of passage to getting old (even though some would have you believe it is), but it is your body's way of telling you that something is not quite right and it needs your attention.
Learn to pay attention to the signs and symptoms your body whispers to you.
Listen to your body when it whispers and take action!
---
Get blog post updates delivered to your inbox, each time I publish new content. (Subscribe)
Image courtesy of stock images FreeDigitalPhotos.net