Thanksgiving is tomorrow, November 24, 2016.  It is the perfect time to share my favorite gratitude quotes.
Saying Thank You
My husband and I teach our daughter to say, "Thank you" anytime someone does something kind for her. My heart smiles when I hear her saying, thank you because I am thankful that she can pronounce those two simple words.
Although saying thank you, is easy for many of us to pronounce, it is also the two of the sweetest words to hear.  It does not cost anything to say, thank you. However, it may cost you when you do not say those two simple words.
Always say thank you!
Expressing Gratitude to Friends and Loved Ones
Many of us have friends and loved ones in our lives that we adore. But we fail to tell them we love and appreciate them. God has blessed me with a few amazing friends who say how they feel about me and our friendship.
Lay aside your ego and tell those close friends and loved ones how grateful you are for them. I believe it makes the bond you have with those friends and loved ones stronger.
16 Favorite Gratitude Quotes
Here are my favorite quotes about gratitude:
1.  "Thank you is the best prayer that anyone could say. I say that one a lot. Thank you expresses extreme gratitude, humility, understanding." ~ Alice Walker
2.  "Reflect upon your present blessings, of which every man has plenty; not on your past misfortunes, of which all men have some. ~ Charles Dickens
3.  Let's be grateful for those who give us happiness;  they are then charming gardeners who make our soul bloom." ~ Marcel Proust
4.  "We often take for granted the very things that most need our gratitude." ~ Cynthia Ozick
5.  "If you want to turn your life around, try gratitude.  It will change your life mightily." ~ Gerald Good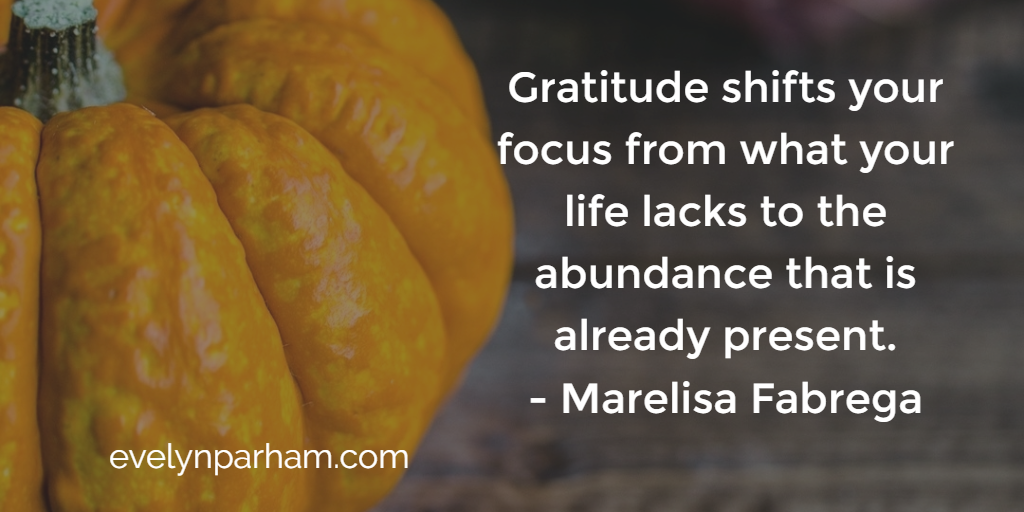 7.  "Acknowledging the good that you already have in your life is the foundation for all abundance." ~ Echart Tolle
8.  "If a fellow isn't thankful for what he's got, he isn't likely to be thankful for what he's going to get." ~ Frank A. Clark
9. "No one who achieves success does so without the help of others.  The wise and confident acknowledge his help with gratitude."  ~ Alfred North Whitehead
10.  "Gratitude is a currency that we mint for ourselves, and spend without fear of bankruptcy." ~ Fred DeWitt Van Amburg
11. "We must find time to stop and thank the people who make a difference in our lives." ~ John F. Kennedy
12. "Enjoy the little things, for one day you may look back and realize they were the big things." ~ Robert Brault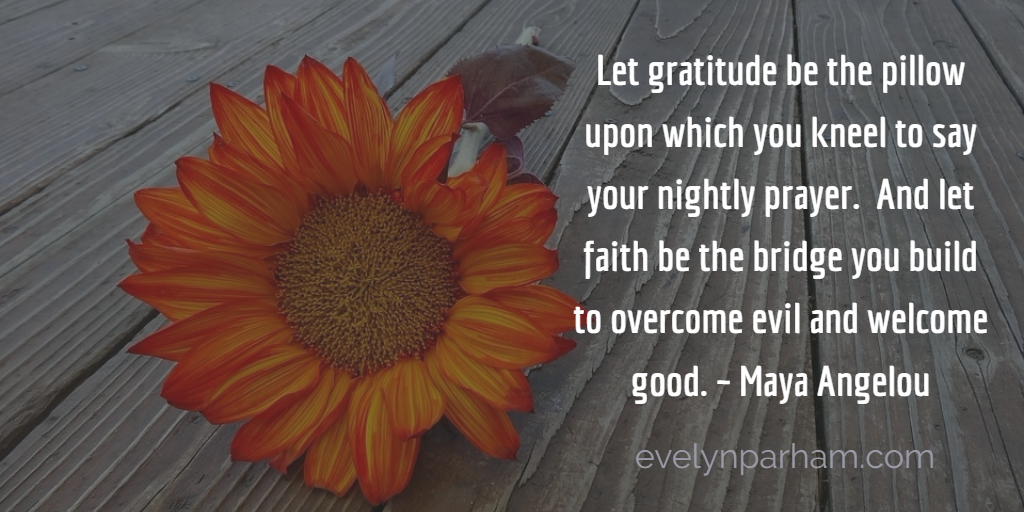 14.  "The deepest craving of human nature is the need to be appreciated." ~ William James
15.  "Gratitude and attitude are not challenges; they are choices." ~ Robert Braathe
16.  "When I started counting my blessings, my whole life turned around." ~ Willie Nelson
Bonus:  "Be grateful, express your gratitude every day of your life. There is always something for which to be thankful. Gratitude is healthy for your mind, body, spirit and soul." ~ Evelyn Parham
Happy Thanksgiving!!
If you like this post, please share it!