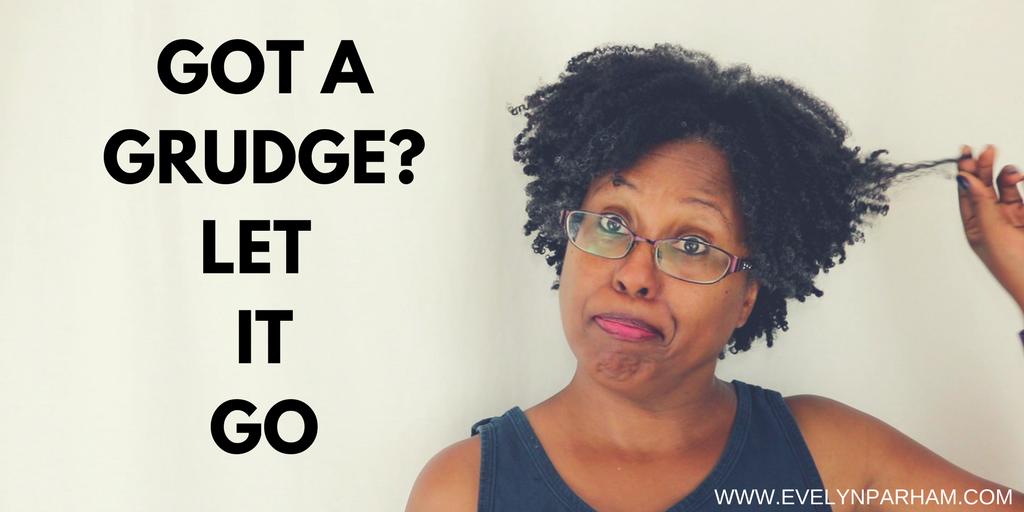 It is easy to hold a grudge, but hard to let it go. Are you holding a grudge? If you are, it is time to let it go.
A Relative told Me to Let Go of the Grudge
I once had a relative ask me to let go of the grudge I had. When he asked me if I had a grudge, I laughed, because I did not have a one.
The relative assumed I held a grudge because I rarely keep in touch with him.  I told my relative that I do not have grudges against anyone.
Sidenote: I could keep grudges, but I choose to let them go.
Why I'm telling you this story
Holding grudges is not beneficial to your overall health and well-being.
I know of people holding grudges for 20-30 years, and that's a lot of years of holding onto bitterness and unforgiveness.
My relative and maybe others probably think I hold grudges because I mind my business.
To any relative reading this post, I am not a grudge holder, if anything, I am a peacemaker.
Benefits of  Letting it Go
Do you realize that holding a grudge affect your health? Here's what happens when choose to let go and forgive (Mayo Clinic):
"Healthier relationships
Improved mental health
Less anxiety, stress, and hostility
Lower blood pressure
Fewer symptoms of depression
A stronger immune system
Improved heart health
Improved self-esteem"
However, if you choose not to forgive instead of having healthier relationships, improvement in your health and wellness, the opposite happens.
I mentioned that I know someone who has held a grudge for over 20 years and their heart health is poor. Wow, it just dawned on me, and I had to share that.
Forgive for Better Health
It behooves each of us to let go of grudges because life is too short to walk around holding bitterness.
Most of the time the person we have a grudge against does not know they hurt you.
When someone has done you wrong, let them know right away because you do not want unforgiveness lingering in your heart
Sometimes, we may not be able to confront the person. In this case, decide in your mind that you will forgive them and move on.
Final Words
Holding a grudge against someone can make you sick. Check out Dr. Don Colbert's book, Deadly Emotions: Understand the Mind-Body-Spirit Connection That Can Heal or Destroy You
, to learn more about how emotions affect our health.
It is an interesting read and will help you understand why it is crucial that we not hold onto emotions that can harm our health and well-being.
If it is possible, as far as it depends on you, live at peace with everyone. Romans 12-18 NIV
Until next time.
Take care of you.
Reference: Mayo Clinic, Forgiveness, letting go of grudges and bitterness
Get blog posts delivered to your inbox. Sign up here.
If you want to chat, book a free consultation here.