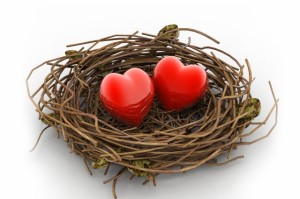 This is a guest post written by Jennifer Brown Banks.  
Home
It's a small word with great impact.
It's where we "shelter" our hopes, fears and dreams. Where we cultivate cherished memories.
Ground zero. A place where we can be ourselves and seek refuge from the hustle and bustle and demands of the outside world.
So integral to the quality of life, in fact, that it's called "The American Dream."
But unfortunately for some it's a mere pit stop between grueling hours at work and traveling from coast to coast. They don't enjoy it.
Such is the case with a friend of mine who recently shared with me how she travels often to escape an environment that she finds depressing and overwhelming. The stress of not attending to required maintenance and upkeep, has unfortunately caused her to have greater expenses, greater grief and a sense of being burdened and trapped. Perhaps it's even you.
But, in an economy where millions of folks have been devastated by the reality of foreclosure, let me state for the record that I feel blessed to be in mine.
In fact no matter where you hang your hat, whether it looks like a palace or a shack, here's why it should still be a blessing, and how it affects your overall health.
Other than work, it's where most of us spend the most of our time. With this being the case, it has great impact on how our days are shaped and  how we rejuvenate ourselves at night.
It's where kids are given a sense of security and where we enjoy family pleasures and form bonds.
It's equity in the future, and has the ability to impact our "financial health".
It's where we rule and where we make the rules!
Now that you know the WHYS, here are some HOWS of how  to make your home your haven and experience optimal health .
Surround it with things you love and things that resonate with your spirit. For me that means soft, earth tone colors, photos of love ones and friends, scented candles, a vast selection of music, my crystal collection, and more books than I can count. How about you?
If you are blessed to live with others, make it a place of warmth and peace, with kind words, warm hugs, and laughter.
Keep it uncluttered. Doing so will allow you more time to relax and less stuff to feel stressed about.
Bring a touch of nature indoors! Plants are such a pleasure to have. I discovered this a few years ago. Before then I had convinced myself that I didn't have a "green thumb". Not true. 🙂 What I've found is that sometimes you have to experiment with different types of plants and different placement, but stay the course. They look great, help to give better air quality, and add warmth to the environment. After a little trial and error, I now have a lovely botanical garden in my upstairs powder room where Calgon often "takes me away".
Take care of your castle and it will take care of you.
Instead of traveling to foreign lands to find beauty and pleasure, try having a
Stay-cation at home, with a minor mental adjustment and efforts to beautify and grace your own space!
About Author: Jennifer Brown Banks is a veteran freelance writer, relationship columnist and pro blogger. You can view more of her work at Technorati and Pen and Prosper.