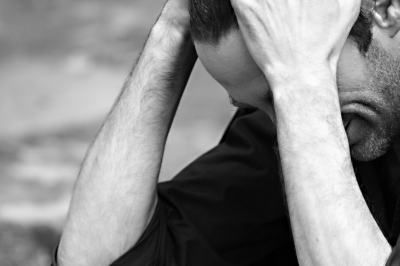 Depression is a normal part of living, but depression becomes a problem when it lingers for weeks or longer. Some people overlook the mental and emotional health and think that is not worth discussing. I have always said and will continue to say that healthy living is more than the diet you eat.
At any given time, something can rock your world so hard, that compromises your mental and emotional health. If you ever have a bout with depression, or anything where your mental and emotional health needs is compromised, please seek help.
What is Depression?
Depression is when one feels sad, unhappy, miserable, or down in the dumps. If you are a live you will experience depression at some point in your life. The problem arises when you find yourself stuck in a depressive state long periods of time.
Clinical Depression is a mood disorder, in which feelings of sadness, loss, anger, or frustration with every day life for weeks or longer.
Please seek the help of a health professional if depression is getting the best of you.
Inspirational Quotes for Depression
"In the midst of winter, I finally learned that there was in me an invincible summer." – Albert Camus
"Gratitude unlocks the fullness of life. It turns what we have into enough, and more. It turns denial into acceptance, chaos to order, confusion to clarity. It can turn a meal into a feast, a house into a home, a stranger into a friend. Gratitude makes sense of our past, brings peace for today, and creates vision for tomorrow." – Melody Beattie
"One of the most tragic things I know about human nature is that all of us tend to put off living. We are all dreaming of some magical rose garden over the horizon – instead of enjoying the roses blooming outside our windows today." – Dale Carnegie
"In the moments of discouragement, defeat, or even despair, there are always certain things to cling to. Little things usually: remembered laughter, the face of a sleeping child, a tree in the wind-in fact, any reminder of something deeply felt or dearly loved. No man is so poor as not to have many of these small candles. When they are lighted, darkness goes away-and a touch of wonder remains." – "These Small Candles"….tombstone inscription in Britain
"Take the first steps, no more, no less, and the next will be revealed." – Ken Roberts
"Twenty years from now you will be more disappointed by the things you didn't do, than by the ones you did. So throw off the bowlines. Sail away from the safe harbor. Catch the trade winds in your sails. Explore, Dream, Discover." – Mark Twain
Here are a few scriptures that have carried me through the dark times in my life:
"Finally, brethren, whatsoever things are true, whatsoever things are honest, whatsoever things are just, whatsoever things are pure, whatsoever things are lovely, whatsoever things are of good report; if there be any virtue and if there be any praise, think on these things." – Philippians 4:8
"And we know that all things work together for good to them that love God, to them who are called according to his purpose." – Romans 8:28
"And he shall be like a tree planted by the rivers of water, that bringeth forth his fruit in his season; his leaf also shall not wither; and whatsoever he doeth shall prosper." – Psalms 1:3