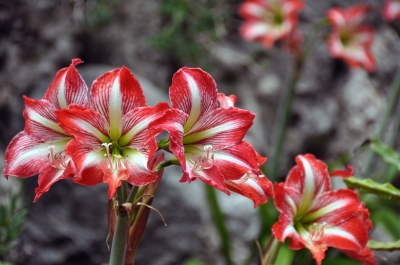 Last week I was on a seven day fast and today, I am awake.  What does it mean for one to be awake?  Here is what Merriam-Webster's Dictionary says:
to cease from sleeping
to become aroused or active again
to become conscious or aware of something.
Do you feel the energy of life waking up?  If you do not, I dare you to take a few minutes to observe your surroundings.  What do you feel?  What do you see?  What kind of energy do you feel?
Nature is waking up and if you pay close attention and listen with great intensity, you will feel and hear that something awakening within your inner being, which helps you focus on your plans and goals for the year.
I love this time of the year, because it feels like I get a second chance to reset and focus on my goals. I am full of energy, life and have a fresh set of eyes that help me see things in a whole new light.
Springing forward on March 10th, is something that we all had to do, whether we wanted to or not.  Those who embrace springing forward know that nature will awaken soon.
If you are having trouble waking up, here are a few things that you can do this month:
Go outside and sit still.
Listen to the sounds of life and nature.
Look at the trees and take notice of when the trees wake up (leaves bud on branches).
Observe how the grass goes from brown to green.
Let the sun warm your skin.
Pay attention to how your body feels.  Is your energy level higher?
Observe the many smiling faces that you see.
Focus on the life and energy within.
Final Thoughts
It is an awesome feeling when you awaken, because you are more creative than you ever thought you could be.
The time to create, start new and refreshed is now.  There is no better time than the present.
Grab hold of what is awakening within you and run with it as far as it takes you.  Do not let it go, because if you let it go, the power of that newness may not be as strong as it is now.
Do what you can, when and while you can and have no regrets.
Wake Up, It is Time!
Image courtesy of franky242 / FreeDigitalPhotos.net