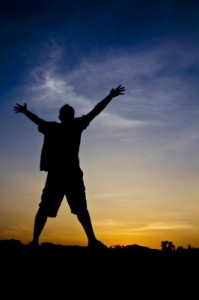 Everyone expects good things to happen in life, but somewhere along life's journey, bad things happen.  I have come to realize that I can't control everything, no matter how hard I try.
Most people think I am strong and that nothing phases me, but little do they know, I have moments when tears flow, I borrow someone's ear, or I am still and quiet.
There are some things you can control and then there some things beyond your control.  But there is one thing that remains constant that you can change and control and that one thing is you.  You can change the way to react to anything that happens in your life.
Sometimes these things can make you or break you.  You want these life experiences to make you a stronger, wiser and a better person.  Don't ever let it break you, you break it!
When the pressures of life get you down and tosses you to and fro.  Always remember that some things are simply not in your hands and that you can't control everything.
Instead, remember to:
1.  Pray
2.  Breathe
3.  Talk it out.
4.  Let the tears flow when they come
5.  Focus on the positive
4.  Accept it and make the best of it
5.  Never give up.
Whenever you find yourself in a situation in life that you can't control no matter how hard to you try, just surrender!
Image: markuso / FreeDigitalPhotos.net