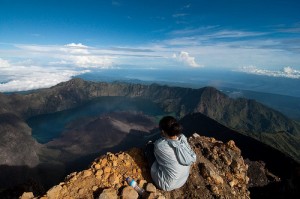 Are you working on improving yourself? There are many people on a self-improvement journey. Be it to lose weight, change their diets, exercise, be more outgoing, conquer their insecurities, etc. Whatever the case may be, everyone needs a little inspiration and motivation to help them along the way.
Today, I will share a few quotes with you that will help you look within yourself and see if you are truly moving toward your goals of improving yourself.
Quote # 1
Your thoughts are the architects of your destiny. – David O. McKay
If you think you can't improve yourself, then you are probably right. Don't let your thoughts be a stumbling block to your self-improvement goals.
Quote # 2
When a man finds no peace within himself, it is useless to seek it elsewhere. – L.A. Rouchefolicauld
Everything you need starts within you. There is no reason why should seek what you need elsewhere when the answers lie within you.
Quote # 3
One cannot think crooked and walk straight. – Anonymous
If you are not positive about reaching your goals of self-improvement, then how can you expect to reach your goals? Think it, believe it, do it, and become it!
Quote # 4
What lies behind us and what lies before us are tiny matters compared to what lies within us. – Anonymous
You cannot live in the past and be fearful about tomorrow. The question is do you have what it takes within to get where you want to be?
Quote # 5
Sow a thought and you reap an act;
Sow an act and you reap a habit;
Sow a habit and you reap a character;
Sow a character and you reap a destiny. – Charles Reade
If your goal is to lose weight and become a healthier you, you must first give it some thought. How will you achieve this goal? Once you have given it some thought, then you will begin to put all thoughts into action.
When you follow through with action, eating healthy, exercising, thinking good wholesome, healthy thoughts, etc., you will find that your actions will be second nature. You will have a drive to eat healthy, exercise, etc., and before you know it, it gets embedded into your character.
Pretty soon you will notice the weight falling off and that you are eating healthier than ever. Destiny has sneaked upon you and you had no idea that all you set out to accomplish would become a reality, but now you have arrived. What an amazing feeling of accomplishment!
Don't lose sight of your self-improvement goals. Stick with it, no matter how hard it may get. Always remember you are just a few steps away from reaching your destiny.
How do you stay on your path when it comes to your self-improvement goals or any goal for that matter?
Your health is your wealth!
Photo credit:  Bohari Adventures