Do you know the words you say are powerful? The words you speak have the power to hurt or heal. We can also say words to ourselves that harm or bless our spirits. So, it is not only about the word's others say to us, but the words we say to ourselves.
Thanksgiving Story
I traveled to Tennessee to visit my mother for Thanksgiving. I always enjoy visiting where I grew up, and I usually try to visit other family and friends, while I am home, but sometimes, I do not always get to see everyone which brings me to a conversation I had with a family friend I visited.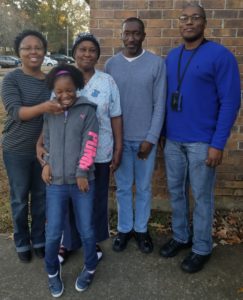 My daughter wanted some cake, and she asked for it. Her speech was impeccably clear. The family friend was in earshot and with tremendous excitement, I asked him, "Did you hear what Hannah just said?" And he said, "I heard something, but I did not understand what she said."
However, the family friend says more and here is what he said, "I never understand anything she says." At that moment, I was shocked because his words caught me off guard. As I write, the feelings of pain and sadness are bubbling up in my spirit.
Sidenote:  I did not think much of what the family friend said, but later when I was alone with my thoughts, I felt a heaviness in my spirit.
I did not realize he felt this way about my daughter. Now, I think differently about him.
The family friend said other things to me, that upset my spirit. It is not what he said; it is how he said it. I felt like he was deliberately saying things to hurt me and that he was on a mission to be mean, nasty, and cynical.
The experience helped me see the person for who he is, and I hope that one day, soon he learns to be mindful of his words.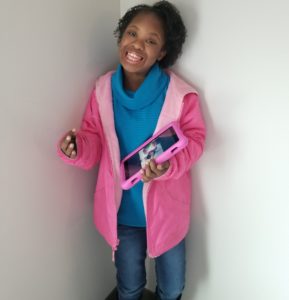 Words Can Hurt or Heal
I implore you to be mindful of the words you say to others as well as what you whisper to yourself.
Words hurt, but it is up to you to choose your reaction to the words. You can allow the words to get you down or decide to let it go. Although the family friend's words were disappointing and upsetting, I reacted in a positive way to the person.
If someone says hurtful words to you, it is a reflection of how they feel about themselves. You have nothing to do with the words a person says; that is solely on them.
Words heal. We must speak life and be uplifting. Replace the negative self-talk with positive affirmations. It is healing for your spirit.
The next time you utter any words to another person or even to yourself, think before you speak, choose your words wisely, and keep this in mind:
Death and life are in the power of the tongue: and they that love it shall eat the fruit thereof. Proverbs 18:21 KJV
Until next time,
Be mindful of the words you speak, because they are powerful.