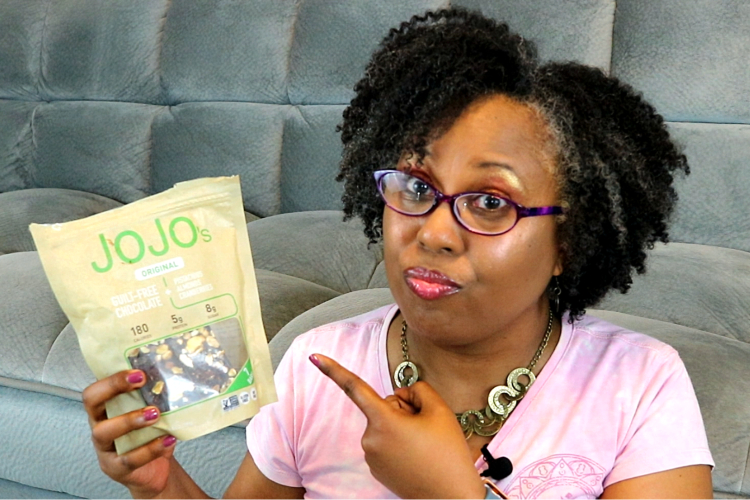 How many of you love chocolate? I do, but there it's hard to find a chocolate that doesn't have a lot of junk in it. JoJo's Guilt-Free Chocolate is one chocolate that leaves out all the fillers and gives you what's best.
A representative from JoJo's company contacted me and asked me if I'd be interested in reviewing their product, and I gladly said yes. I share my honest opinion about JoJo's chocolate bars.
What is JoJo's Guilt-Free Chocolate?
JoJo desired a delicious, healthy treat, and she came up with a chocolate bar with half the sugar, doubled with deliciousness.
JoJo's combines the perfect ingredients to create an entirely new way to satisfy your sweet tooth. They use premium dark chocolate, high-quality protein, and less sugar, JoJo's gives chocolate lovers a delicious treat, and a healthier way to snack without tradeoffs.
How Many Flavors Does JoJo's Have?
JoJo's makes four chocolate bar flavors: Original (70% Dark chocolate + Pistachios, Almonds and Cranberries), Peanut Butter Delight  (70% Dark Chocolate + Peanuts, Sea Salt), Goes Hawaiian (Dark Chocolate + Coconut, Sea Salt, Macadamia Nuts) and Raspberry Dream (Dark Chocolate + Pistachios, Almonds, Raspberries).
What Makes JoJo's Chocolate Special?
First, JoJo's is guilt-free. It has everything you want, nothing you don't. The chocolate bars are gluten-free, soy-free, certified non-GMO, lactose-free, vegan, has added protein, are keto-friendly, and paleo. The chocolate bars also have half the sugar, which is always a bonus.
Where to Find JoJo's?
Find JoJo's Guilt-Free Chocolate at jojoschocolate.com, Amazon, Harmons, Von's & Pavilions, select Whole Foods Market, and Costco locations.
My Thoughts on JoJo's Chocolate
JoJo's sent me four individual bars of Peanut Butter Delight, one bag of Original, and one bag of Goes Hawaiian, and here's what I think.
First of all, most off the chocolate bars on the market have a lot of sugar and other ingredients, I don't want to consume, which means I don't buy chocolate bars.
However, JoJo's is a different kind of chocolate bar because it's the way I would make it. Low sugar to no sugar, delicious, healthy ingredients, and with added protein. I don't mind eating JoJo's chocolate bars, that's for sure.
My favorite is the Original, and the Peanut Butter Delight comes in second. The chocolate bars have the perfect amount of dark chocolate. Excellent as in not too bitter, but just right.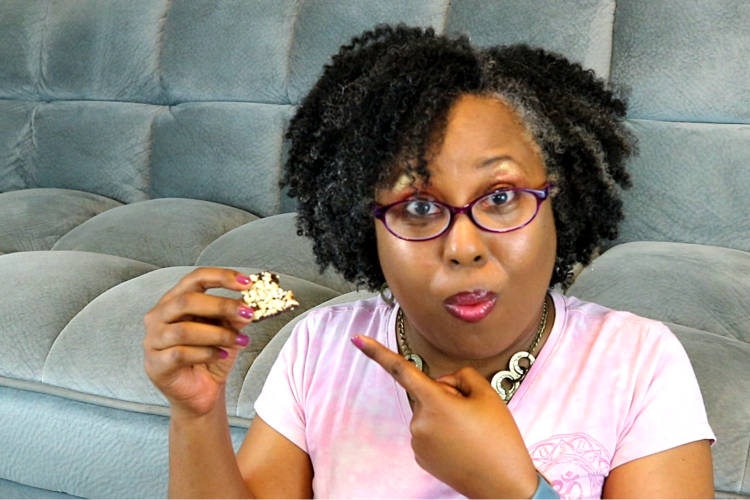 The Peanut Butter Delight is a brilliant creation because peanut butter is in the center of the bar and runs the length of it. It's a perfect combination of chocolate and peanut butter, making my taste buds do a happy dance.
The Original flavor is my favorite because I love chocolate paired with almonds. The pistachios and cranberries give the chocolate bar something extra special.
The Goes Hawaiian is my least favorite because I'm don't like eating coconut. However, the chocolate bar is still a tasty treat. If you like coconut and macadamia nuts, then you'll probably like this flavor.
JoJo's chocolate bars are flavorful. Since I've discovered JoJo's Guilt-Free Chocolate, I know what to reach for when I need a chocolate fix.
If you are watching your sugar intake, but you also want a delicious treat, then JoJo's has you covered because their chocolate bars are the best.
Watch the video below to see my review of JoJo's Guilt-Free Chocolate.