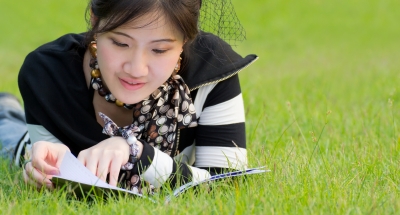 Social Media has been popular for a while now, but I have noticed that over the years that relationships aren't like there used to be.
Why is this? Because in-person relationships have taken a back seat. People spend more time glued to their smart devices engaging on social media instead of engaging with the people sitting directly across from them.
Today, I share with you seven benefits of unplugging from social media. These benefits are based on my experiences.
Heads are Down and No One is Talking
Last year I attended a family gathering and I really wanted to talk with the other people at the gathering, because it was my first time meeting some of them.
Well, I only remember having conversations with 3-4 people and there were more than 3-4 people present at the gathering.
While driving home from the family gathering, my husband asked me a very interesting question. He asked me, "What did you notice about most of the people at the gathering?"
My first answer was, "I don't know." But after thinking about it a little longer I said, "Almost everyone was on their cell phones."
It is sad when you have a family gathering and almost all heads are down and no one is talking.
My Time for Unplugging
I set aside time for unplugging from social media. I look forward to unplugging, disconnecting and simply unwinding so that I can spend time with the people in my life and do things I enjoy doing.
[clickToTweet tweet="Life is too short; share it with the people who are in your life now. " quote="Life is too short; share it with the people who are in your life now."]
My unplugging time starts on Friday and continues through the weekend. I try to keep my phone turned off during this time. If someone needs to contact me they can reach me on my home phone number.
I spend time with my family and friends and this is also the time I make telephone calls to loved ones. I tend to do a lot of reading and writing on the weekends without the distractions of social media / technology.
Unplugging was never planned, it just happened. I liked it and decided to keep doing it.
Benefits of Unplugging from Social Media / Technology
1. You get to spend quality time with family and friends without distractions.
2. You have time to focus on doing the things you love doing.
3. You get to unwind and de-stress.
4. You are not distracted by what others are doing or not doing, saying or not saying.
5. You get to work on relationships that need your presence.
6. Your attention is focused on real stuff and not on stuff that you're not sure is real or fake.
7. You get to reach out and really touch people and live your life without the fear of missing out.
This by far is the best thing you can ever do for yourself. You will be less stressed and cherish the special times you share with your family, your friends, and most of all yourself.
Discussion:  Do you ever unplug from social media / technology? If so, what and how do you do it?