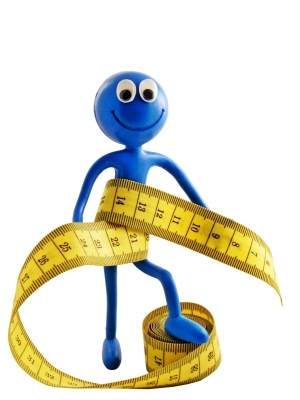 Today our guest blogger is Jonathan Dunsky.
People want to lose all sorts of weight. Some want to lose a lot and some a little, but it seems like 10 pounds is the most popular amount. At least, this has been my experience.
This is why I want to share with you my 10 tips to drop 10 pounds. These are general tips. If you want tips for a specific time frame by which you want to achieve this weight loss, check out my definitive guide to lose 10 pounds fast.
Here are the 10 tips:
1. Give up alcohol – I know that this may be harsh for some of you, but alcohol simply doesn't work well with weight loss. Alcoholic drinks are filled with empty calories (often quite a lot of them) and alcohol itself delays fat burning. If you must drink alcohol, stay away from fancy cocktails or sugar rich beverages. Stick to beer or red wine.
2. Start cooking your own food – If you want to lose 10 pounds, you need to know what you're eating. You can't do that unless you control the cooking process. You never know what goes into your food when you order it at a restaurant. Cooking your own food will allow you to eat healthier and cheaper too.
3. Eat from plates – To lose weight you have to control the amount of food that you eat. If you eat out of a box or a bag, you lose this control. It evaporates.
Take the food out of the bag and place it on a plate. Then, you will know exactly how much you've eaten. By the way, if you use small plates, you will tend to eat less.
4. Do cardio every day – I'm not talking about intense, long workouts. I am talking about a 30 minute walk every day. This will ensure that you're active and will increase the amount of calories that you're burning.
5. Drink water or tea – Plain coffee can also works, but little else does. The reason is that most other drinks simply contain too many calories and offer very little nutritional value. I don't like low-calorie sodas because they're filled with chemicals that I find little use for. The best drink is water, followed by green tea or plain coffee.
6. Do 3 strength workouts each week – If you want to get your metabolism higher, you must do strength training. This helps to build your muscle tissue, burns more fat, and makes it easier to continue burning calories even at rest.
7. Eat healthy snacks – You often don't pay attention to the snacks that you eat. This is a shame because snacks may add hundreds of calories to your body every day. Make your snacks healthy. Eat more fruit and vegetables as snacks and you will find it easier to lose weight.
8. Focus on your food – Don't eat in front of the TV or while you're preoccupied. Focus on what you're eating. This will make your meals more enjoyable and reduce your risk of overeating.
9. Do 2 -3 HIIT workouts each week – HIIT cardio workouts are an excellent way to lose weight. You can choose whatever cardio workout you enjoy doing. Just make sure to keep the intensity high.
10. Get rid of tempting food – The food that you can't resist should not be  in your home. This way you won't be tempted by it.
I hope that these 10 tips help you achieve your weight loss goal, whether it is to lose 10 pounds or more.
Author: Jonathan Dunsky lost 30 pounds and has kept them off for over 12 years.
He blogs at World Of Diets where he writes about fitness, nutrition, and weight loss tips for men and women.
A
Image courtesy of FreeDigitalPhotos.net