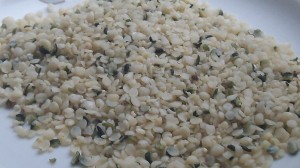 If you ever visit me, you will always find these superfoods in my house, some I use more often than others. I got the idea to share my superfoods with you from Tatianna over at LovingFit.com.
What are Superfoods?
Superfoods are very powerful, concentrated and nutrient-rich. These foods help nourish the brain, bones, muscles, skin, hair, nails, lungs, liver, kidneys, reproductive system, pancreas, and immune system.
Superfoods include fruit, vegetables, nuts, seeds, etc. Today I am sharing some other superfoods that I eat besides the general food groups mentioned.
Here are 11 superfoods you can always find in my house, listed in the order in which I use the most:
My Superfoods
1. Green Superfood Powder – I always add a scoop of the Amazing Grass Green Superfood
to my smoothies. It has a grass superblend, antioxidant blend, EFA (essential fatty acids) blend for fiber and digestive enzymes with active cultures of a pre and probiotic blend. This green superfood powder is my favorite.
2. Bee Pollen – Most the time, I add bee pollen to my smoothies. Bee pollen is found in nature and has vitamin B-9 and all 21 essential amino acids making it a complete protein. I don't just add any bee pollen. The bee pollen that I use comes from a town that is about 35 miles from where I live.
3. Hemp seeds and hemp powder – Sometimes I add a few tablespoons of hemp protein powder to my smoothies. I use hemp seeds on my salad when I think about it. Hemp products eaten in their raw form have 33% pure digestible protein, rich in iron, amino acids, and vitamin E as well as omega-3s and GLA.
4. MSM – Lately I've added MSM to my smoothies. MSM is a naturally occurring form of dietary sulfur. It builds collagen and helps keep joints healthy. I take it because it helps with my skin, nails and hair. I also noticed that when I work out, my sore muscles don't stay sore for too long.
5. Flax seeds and flax oil – I don't usually eat flax seeds whole, I grind them up and sprinkle some in a smoothie, salad dressing, or in food. Lately I've added some directly on to my salads. I usually take Barlean's Organic Oils Total Omega Swirl Vegan Flax/Borage Pomegranate Blueberry
and it has flax seed oil, borage oil and plant-based DHA.  Flax seed products are good sources of omega-3s and fiber.
6. Spriulina – I recently started back taking spiriulina. I purchased some spirulina in capsule form and I open the capsule and dump the contents into a smoothie. I don't do this too often, because I don't care for the taste of spiriulina, even though I know it is good for me. I should take this more than I do, because it is the world's highest source of complete protein (65%). It provides a vast array of minerals, trace elements, phytonutrients and enzymes.
7. Kelp and other sea vegetables – I am consistent with taking kelp. I don't take kelp every day, but I can say that I take it 4-5 times a week. I have this in capsule form and I open the capsule and add it to smoothies or sprinkle over my salads. It gives a fishy taste to foods. I've even made a Not Tuna Salad using kelp for the fishy taste (very delicious). Kelp is rich in minerals including alkaline minerals such as calcium and magnesium. It is also a good source of iodine which helps restore thyroid function.
8. Maca Powder – My husband likes taking maca, I on the other hand take it occasionally.  Whenever I use it, I add it to my smoothies, my husband adds it to water. Maca increases energy, endurance, strength, and libido. Maca is not a complete protein, but is it s great source of hormone precursors and amino acids. There is maca in the green superfood powder that I love so much.
9. Coconut butter (oil) – I don't take coconut butter/oil regularly. When I do take coconut butter/oil, I usually add it to a smoothie. I sometimes use coconut oil on my skin and hair. Coconut oil helps speed up metabolism, which helps with weight loss. It is also great for the immune system because it has anti-viral saturated fatty acids such as lauric acid.
10. Goji Berries – I have goji berries in my cabinet and I rarely use them. But when I do use these berries, I soak/rehydrate them and throw them into a smoothie. Sometimes, I'll put a few on my cereal. Goji berries help in longevity and strength building. This berry has 18 kinds of amino acids, all 8 essential amino acids, up to 21 trace minerals and high amounts of antioxidants, iron, polysaccharides, vitamins B and E and many other nutrients.
11. Cacao (Raw Chocolate) – Like goji berries I have this in my cabinet too, but I rarely use it. I use it sometimes in smoothies, but not too often. It has some pretty good benefits, but affects people differently. Cacao is the seed of a fruit from an Amazonian tree. It is the highest antioxidant food and a great source of magnesium, iron, chromium, and is very high in theobromine (cardiovascular support).
Next time, I'll share with you those fruits, vegetables, nuts, seeds and other foods, that I always have in my house.
Discussion: Do you use superfoods and what are your favorites? If so, which ones do you find yourself using the most?
Source of Information:  Top 3 Proven Superfood Diet Success Strategies (E-book) by David Wolfe