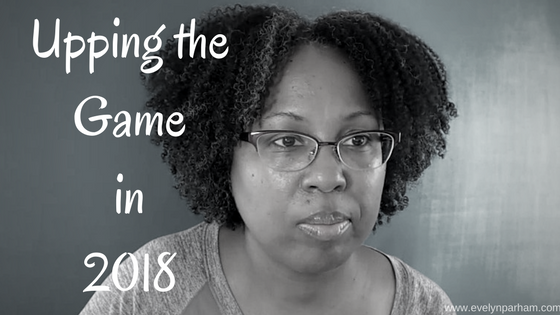 Sometime this month, January, I decided that I needed to up my fitness game in 2018 and do a little transforming.
Showing my belly uncovered is something I don't usually do, well I have revealed my stomach in the past, but I had promised myself that since I am old enough to be someone's grandmother, I need to stay covered.
But, I showed my body anyway. I want to document my progress, and my purpose is to show you that anyone can transform and it doesn't matter how old you are. You probably already know that, but to see someone do it is always motivating.
Below is a series of photos I took on January 6th of this year. I did not post to social media immediately because it wasn't my intention to post. But about nine days later, I decided to post the photo collage.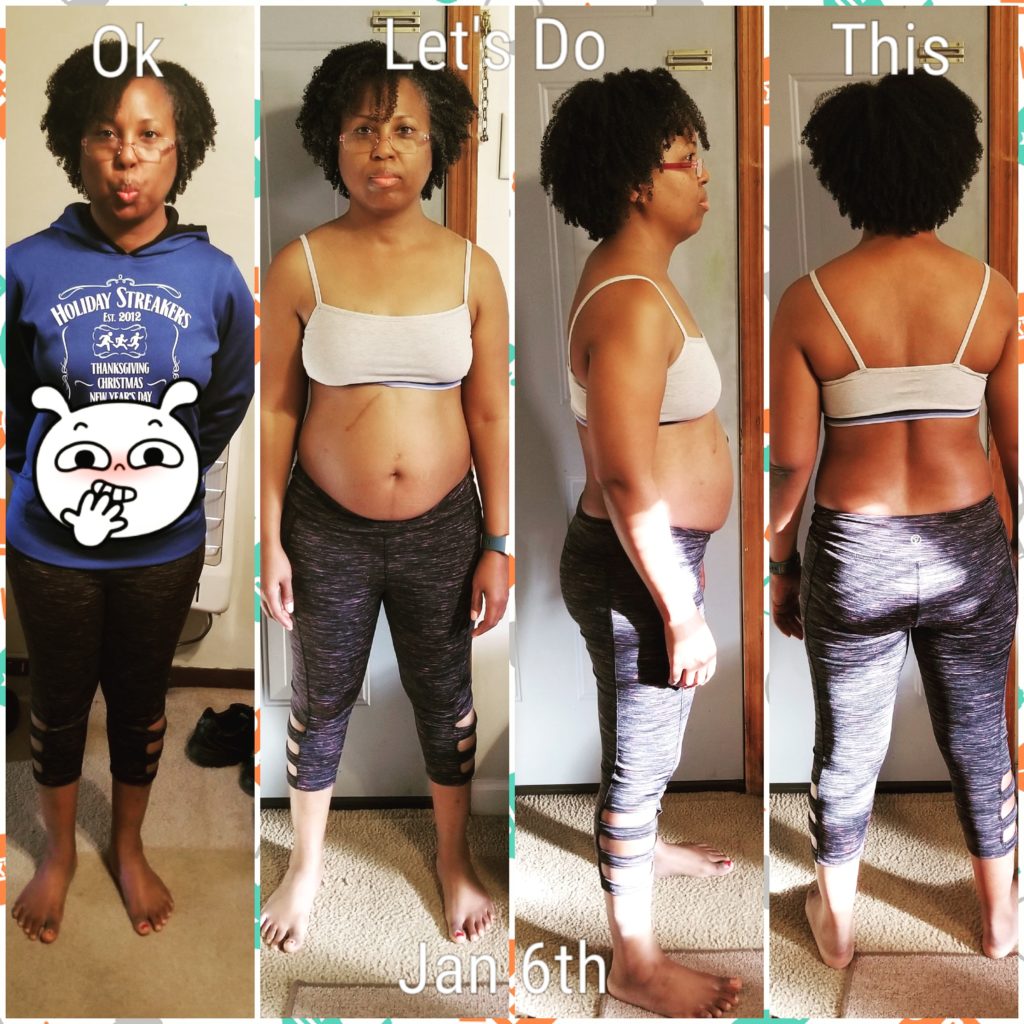 I posted the above photo because I want to inspire others.
There is a quote that says: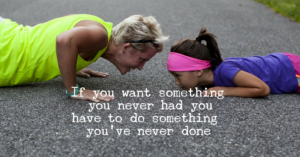 How I Gained Weight
I gained weight because I ate too much and moved very little. Yep, that's the reason why I gained weight.
I am a firm believer in the calories in, calories out concept. So, if I am eating more than I am moving, I am sure to gain weight. It's only a matter of time.
Here's What I'm Doing
There are actions that I must take so I can reach my fitness and body transforming goals.
I am:
embracing where I am
focusing on now
loving every ounce of who I am
staying consistent with workouts
tracking my food (macronutrients and calories) on My Fitness Pal
wearing my fitness tracker device (it's a motivational tool)
doing a little meal prepping (a little because I cook certain foods in advance like sweet potatoes, chicken breast, rice, and protein muffins)
trying to get adequate rest (I struggle with this)
taking things slow
being patient.

Focusing on the Now
Focusing is one of the most critical actions. Why? Because focusing on the now keeps us in the game and the challenge.
When we do not focus on where we are now, we start wishing and hoping, instead of doing, being and believing.
Final Words
I share my journey because I want to inspire you and to show you that anything you want to do is achievable.
Do not let anyone tell you that you cannot get fit because you are too old. And do not allow yourself to get caught up in fad diets or in having the perfect body.
When you get caught up in things outside of yourself, you will end up taking the focus off yourself,  which can lead to failure and unhappiness.
Get caught up in being the best version of you that you can be and accept your body at whatever weight you are currently. Now that makes for a lasting and healthy relationship with yourself.
Discussion: What are you doing to improve your health and fitness game this year? Do share.