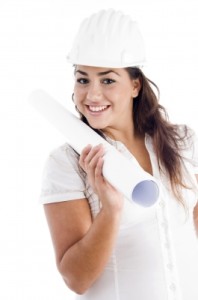 This is a guest post written by Eli King.
I always find June a time to re-assess my goals. We are half way through the year, so it's a good time to look back at my new years resolutions and re-assess. How many have I accomplished? Do I still want to work towards the others? Have my priorities changed…
I usually create a second list of goals that I want to achieve. But the question is, how many of those resolutions get forgotten? We try so hard for the first few weeks of the year and then we lose interest, or it becomes too hard.
Here is my simple blueprint to really make those habits stick for good!
Take it only 1 step at a time. Often trying to do too many things at once overwhelms us. Take one of your goals – losing weight for example – and work on one step for the next 30 days. For example you might work on exercising every day for 30 days. Then you might work on cutting out processed food for 30 days, then you might focus on eating more vegetable, or drinking more water.
Build your healthy lifestyle one brick at a time. Take time to get each thing right, to make it a habit before you try adding something else.
This will work for any habit you want to include in your life. Try each one for 30 days before moving on to the next.
Here is a list of 30-day projects you could try:
Go to bed / get up earlier
Watch less TV
Exercise every day
Eat Clean Food
Be a Vegetarian
Run 1km every day
Do 10 push ups every day
Quit smoking
Write an email to a friend or family member
Only check your email once a day
Study for 1 hour every day
Watch a daily documentary
Read for 30 minutes – just for fun
Give up facebook
Drink 2L of water
Switch to decaf
Do something for yourself
Go for a walk every morning
Meditate
Phone a friend just for a chat
Discussion:  What habit will you work on first?
About:  Eli is a Personal Trainer based in Brisbane, Australia.  She blogs over at www.elikingfitness.com providing health tips, free workouts and motivation.
Image courtesy of Imagery Majestic / FreeDigitalPhotos.net