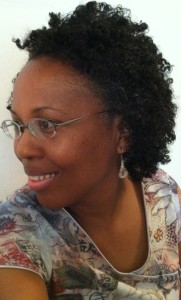 Is your hair dry, brittle, treated with color, a permanent wave or a relaxer? You might consider using coconut oil for your hair.
Don't go guzzling down coconut oil in hopes of having healthy hair, because that might not be the best thing. First make sure that you are eating a healthy diet.
Be sure that you include healthy whole fats in your diet. Whole fats consist of: seeds, nuts, avocados, olives and other fruits and vegetables.
You do not have to ingest several tablespoons of coconut oil to reap the benefits of coconut oil for your hair.
The first line of defense for solving hair issues is through your diet. However, coconut oil is an oil that you can use on your hair that has been proven to provide benefits for the hair.
Although hair is technically dead, you can preserve and treat your hair to improve the appearance and health of your hair by using coconut oil on your hair.
What Coconut Oil Does for the Hair
Coconut oil:
conditions the hair and scalp
one of few oils that penetrates the hair strands
has a strong affinity for protein in the hair
helps strengthen the hair.
Ways To Use Coconut Oil for the Hair
You can use coconut oil for your hair in many ways. Below are some ways you can incorporate coconut oil in your hair routine:
Pre-Shampoo Treatment – Apply coconut oil to your hair before shampooing. The longer you let oil stay in your hair the better. You can let the oil stay in your hair for 30 minutes to an 1 hour or you can leave it in your hair overnight. Shampoo the next morning.
Leave-In Treatment – Apply coconut oil to the hair after shampooing and proceed with styling.
Hair Moisturizer – Applying a small amount of oil to the ends of your hair helps keep the ends of hair moisturized.
 The Kind of Coconut Oil to Use
Unrefined and fractionated coconut can be used on the hair. There are differences in these two types of coconut oils.
Unrefined is often referred to as extra virgin coconut oil and it is the most common coconut oil that people use. Probably because it is accessible and cheaper.
Fractionated oil is processed by removing all the long chain fatty acids, while leaving the healthy medium chain fatty acids. This oil remains liquid even in lower temperatures.
Where To Buy Coconut Oil
You can buy coconut oil from your local grocery store, health and nutrition store, some Farmers markets, and online
Final Words
Coconut oil is a good oil for you to add to your hair care routine. You may not notice immediate results after the first use, but keep using it.
Using coconut oil as a conditioning treatment is economical, because it is not too expensive and you only need to use a small amount.
If your hair is dry, brittle or chemically treated, using coconut oil in your hair can help improve your hair.  Don't take my word for it, try it for yourself.
Additional Information
What's the best way to apply coconut oil to hair? (The Beauty Brains)
Guide to using ingredients: Coconut Oil (The Natural Haven)
What Is Fractionated Coconut Oil (Coconut Oil Facts)