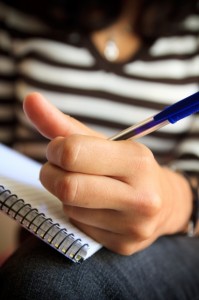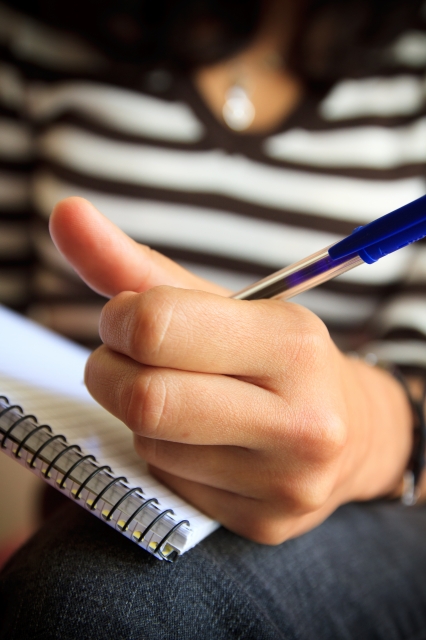 Today, I will accept an invitation I received from a fellow blogger Abubakar Jamil, on a topic that is dear to me:  life lessons. I have learned many life lessons, but these are by far the life lessons that have had the greatest impact on my life.  Thank you, Abubakar for the invitation!
1.  You are what you eat.  Diet and health are related.
Bad diet = bad health
Good diet = good health
2.  If you want to know the answers to certain questions that you have, find the answers for yourself.  Never take anyone's word.  You have a brain and can do research like the next person.
3.  You are not defined by where you come from, but more by where you are going.
Sidenote: I didn't come from the best family circumstances, but I didn't let that stop me from reaching my goals.  As a matter of fact, I pushed even harder and worked harder to have a better life for myself.
See my article about 31 Things You Probably Didn't Know About Evelyn and then you will understand what I mean.
4.  Things that happen in your life that were not in your plan or out of your control, is not always your fault.  Some things just happen, for a reason and a purpose.  You may not understand the whys and the hows at this present time, but by and by you will understand.
5.  Everyone who smiles and grins in your face is not always your friend  (quote from my mother).  Look at the person's actions and you will always have your answer.
Sidenote: If someone always wants you to do things for them and they never offer to help you with anything, then you will know the real motive.
6.  Listen more and talk less.  You can learn a lot about a person, just by watching and listening.
Sidenote: People will usually tell you and show you who they are, be very observant.
7.  When people don't want to be your friend or they don't take the time to get to know you, don't waste your time trying to be their friend.  Life is too short to waste your time on someone who could care less.  Move on!
Do what you know is best for you.  March to the beat of your own drum and not anyone else's.  Never follow the crowd.  Dare to be different.  What makes you so sure the crowd is going the right way?
9.  Never stay on a job that you hate with a passion.  Always do what you  love.  The love for what you do makes for a much happier and content person.
10.  People will be people, no matter what.  Treat everyone with respect no matter who they are, what they look like, what they believe and so forth and so on.
11.  Don't take crap off of anyone allow anyone to mistreat you.  There is no reason why you should allow others to mistreat you or talk to you any way they please.  And that goes for in-person contacts as well as online contacts. This is not healthy for your body, mind or spirit.
Do you have any life lessons to share?  Feel free to comment or even post an article about your life lessons.