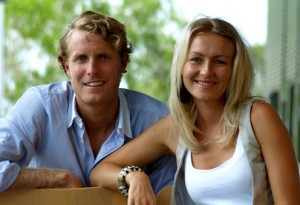 Food Matters is a must see documentary especially for those of you who want to take control of your health.  You can take control of your health, don't ever think that you can't because you can!
You will learn about the current state of health in the United States and just that alone will rock you to the core of your foundation.  The number of deaths related to chronic diseases is startling.  Dr. Andrew Saul, Therapeutic Nutritional Specialist, says, "Good health makes a lot of sense, but it doesn't make a lot of dollars."
While I was viewing Food Matters, I thought about the loved ones that I have lost due to cancer, heart disease, and strokes.  In the back of my mind, I couldn't help but think, if only I had known this information, I could have helped those loved ones and maybe they would be alive today.
In the opening of Food Matters, there are quotes from the father of medicine, Hippocrates and I believe they stand true for today.
Hippocrates believed the human body had the capacity for self-healing.
"Let thy food by thy medicine and thy medicine be thy food."
"First do no harm."
There is also a quote by Dr. Linus Pauling, the Vitamin C man, "Optimum nutrition is the medicine of tomorrow."
When I think about these quotes, they make a lot of sense, and I am a firm believer that the answer to what's ailing you is in your diet.
There are 12 chapters of Food Matters and the title of each chapter gives you a general they type of information you will learn from this documentary.
Food Matters Chapter Selection
1.  Ancient Wisdom
2.  How Old is Your Food
3.  Raw Foods and Superfoods
4.  Supplements & Doctor Training
5.  The Body's Own Healing Mechanism
6.  Heart Disease
7.  Drug Money
8.  Depression & Mental Illness
9.  Detoxification & Weight loss
10.  Cancer
11.  A Whole New Paradigm
12.  A Better Alternative
4 Take Home Points in Food Matters
1. The body's own healing mechanism. The body has a healing mechanism, but you must give the body what it needs.  You get sick because your body is lacking a certain nutrient and once that nutrient is added back to your body, you get better.
2. Heart disease. Heart disease is reversible, by simply changing the diet.  There are doctors in this documentary experienced this happening with their patients.
3. Depression and mental illness. Suicidal depression and mental illness was cured in a woman whose family gave her high does of niacin (vitamin B-3).  Once her family stopped (doctors orders) giving her the niacin, the depression and mental illness returned.
4. Cancer. Cancer is cured by administering high doses of vitamin C to the patient.  Even those with large melanomas no longer had the melanomas.  Seeing is believing!
There are a few points in the documentary that I don't agree with, but I will only share one with you.  Superfoods being encouraged by David Wolfe, though I understand what he's saying, I don't agree with him on this matter.  Health is not found in a cacao bean or a gogi berry.  The answer lies in whole vegetables, fruits and juices.  These are the true superfoods.
Food Matters is 80 minutes long.  The best 80 minutes that you will ever spend viewing a movie. The information in this documentary could save your life and possibly the lives your loved ones.
Food Matters is available on Amazon
or on the Food Matters Official Website (affiliate links).
"Good health makes a lot of sense, but it doesn't make a lot of dollars."