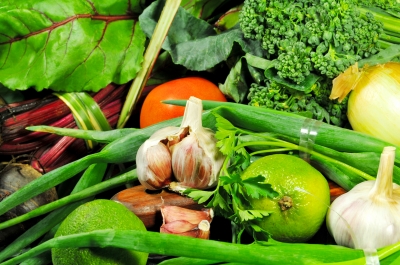 Have you ever heard someone say, "I don't like vegetables and I don't eat them?" Yes, I am sure you have heard this statement at some time in your life. Before changing my diet to a plant-based diet, I didn't think much about people saying they don't like vegetables, because I thought it was okay and pretty much the norm.
But now that I have changed my diet, learned about their importance, and have experienced better health, I don't understand why a person would not eat vegetables. I don't buy the excuse that a person doesn't eat vegetables because they don't like them.
As long as there are spices and herbs, you can make any vegetable taste good.  Some vegetables may not taste good, but they sure are good for the body. Talk about the awesome benefits and you'll see why you should be including them in your diet.
I understand that some vegetables may not taste the best, but those foods that don't make your taste buds do the happy dance are usually the best foods for you and your body. I have never heard anyone say that they don't like fruit. Wonder why? Well, who can deny juicy, sweet and succulent fruit. No one I know.
If you don't like eating fruits and vegetables or you find that you don't eat enough fruits and vegetables, here are some interesting facts that may help you start eating more fruits and vegetables.
Some Fruit and Vegetable Facts
1. Vegetables are a better source of minerals. (builders)
2. Fruit is considered a better source of vitamins. (cleansers)
3. Fruit is ripened by the sun and vegetables are not.
4. It is always best to eat ripe fruit, if you can get it.
5. Green vegetables are a good source of Vitamin A.
6. Fruits and vegetables are best eaten seasonally.
7. Fruit cleanses the body.
8. Vegetables have a lower sugar and moisture content.
There you have it! There are many facts about fruits and vegetables, but I only listed a few. If you are that person who can't stand vegetables, and rarely eats fruit, don't you think it's time you started eating fruits and vegetables?
Reference:  Foods that Heal