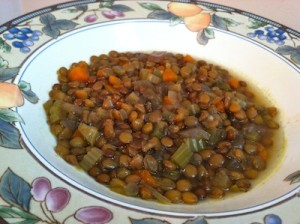 Lentils have been around for thousands of years.  There is evidence that they were used in the Bronze Age.
Lentils are legumes and do not grow wild.  Lentils are a great source of protein for those who eat a plant-based diet.
Did You Know?
Lentils are high in protein, second to soybeans.  One cup of cooked lentils has 18 g of protein.
Lentils are a good source of folate.
Lentils are an excellent source of dietary fiber.
Lentils are a good source of iron.
Lentils help stabalize blood sugar.
Lentils help lower cholesterol.
Lentils are good for the heart (folate and magnesium).
Lentils are good for digestive health.
Lentils help aid in weight loss.  They are low in calories and fat.
Slow Cooked Lentil Soup Recipe
Here is an easy lentil soup recipe that is sure to make your taste buds happy.  Lentils do not require soaking.
Here is what you need to make this lentil soup:
Lentils of your choice.  Green and brown lentils are used for this soup.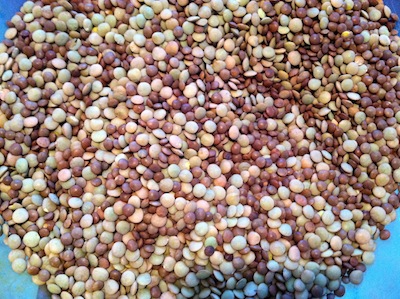 Add 4 1/2 Cups of Water to your Slow Cooker or to a Pot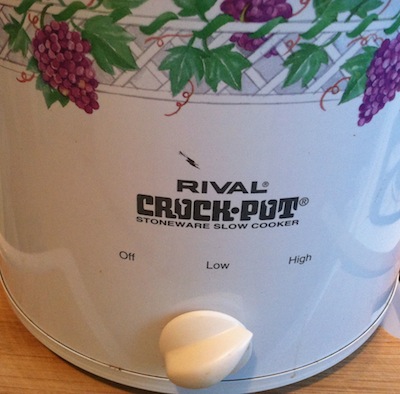 2-3 Carrots chopped
2 Celery Stalks chopped
1 Small Onion chopped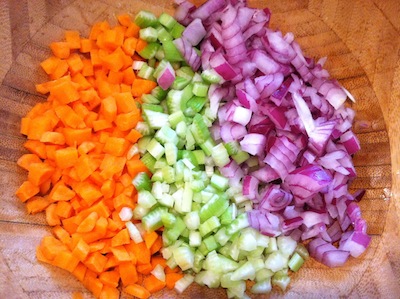 Basil
Chipotle Chile Pepper
Turmeric
Garlic Powder
Tamari
Black Pepper
Vegetable Bouillon (2 cubes)
Add seasonings to your taste.  I did not use a lot because I used the vegetable bouillon cubes.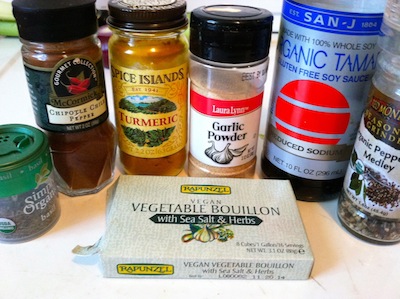 Put all ingredients in your slow cooker and cook for 2 hours or until lentils and vegetables are tender.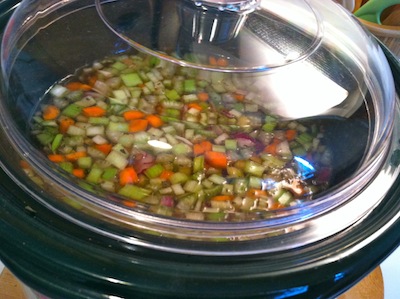 Enjoy your lentil soup!
Serve lentil soup as is or over brown rice.  Top with tomatoes, onions, scallions, avocado or whatever you like.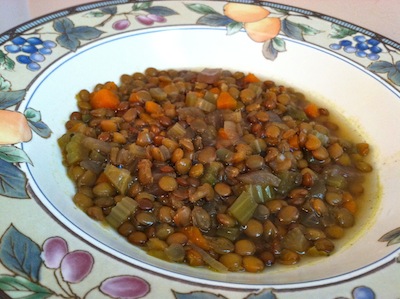 This is a large batch of lentil soup.  I recommend you take out the amount that you need for you and your family and freeze the rest.  When you have a taste for a hearty soup, just reach in your freezer, thaw, warm and serve.