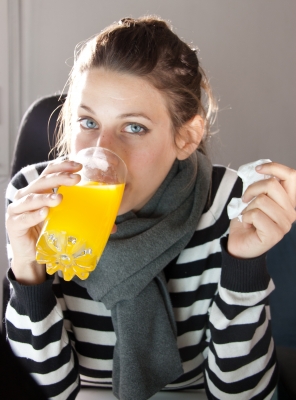 1. Always wash your hands with soap and water for at least 26 seconds.
2. Keep your hands away from your face.
3. Eat foods high in vitamin C or take vitamin C supplements. (examples: oranges, green leafy vegetables, cruciferous vegetables, sweet peppers)
4. Reduce or avoid refined sugar.
5. Take zinc supplements or eat foods high in zinc. (examples: pumpkin seeds, squash seeds, watermelon seeds, sesame seeds)
6. Exercise.
7. Drink plenty of fluids
8. Get enough sleep and rest.
9. Get some sun if you can (for vitamin D), but if you can't, then take a vitamin D supplement .
10. Eat garlic and onions (don't worry about bad breath, chew parsley for that).
11.  Eat plenty of fresh fruits and vegetables.
12.  Keep stress to a minimum.
Discussion:  Please share how you avoid colds.
Keep your immune system strong!