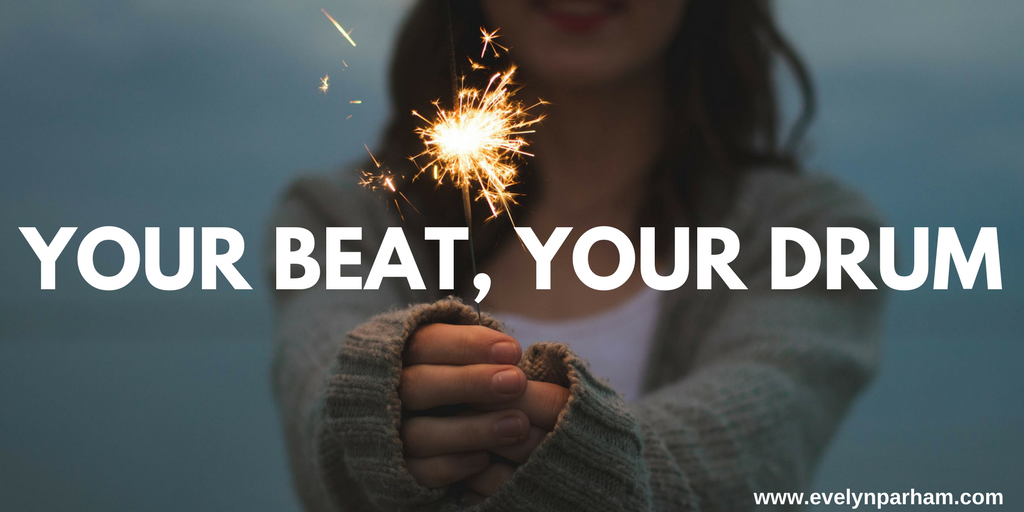 Happy Saturday!
Are you marching to the beat of your drum? It is a question that entered my mind as I sat down to write and so, I am writing about it.
What exactly does marching to the beat of your drum mean?
The Meaning
It means you move in the direction you are led while canceling out the noise that comes your way.
You don't do what you see others doing around you because you have your drum and it has its beat.
Be Yourself
I watched a video of a young woman, who makes videos about her hair. She shared that she deleted a few social media accounts and how she was dealing with depression.
Anyway, the central message that stood out to me is she created content to be liked by others (what she said). And as time went on the likes and doing what she thought others wanted to see got to her; she took a break.
Keeping Up
The above story is one that happens to many people, but the difference between the young woman and other people is that she took the time to acknowledge her shortcomings and to discuss her struggles.
The young woman was not herself. Instead, she was keeping up with what she thought others wanted to see, and she wanted popularity.
She wanted to be liked, and it made her feel good. I believe she got tired of chasing the likes because she wasn't marching the beat of her drum.
Recognizing Your Beat
Do you have a hard time distinguishing your beat? I've been there myself, but here's what helps:
Stepping out of fear and jumping into what is.
Your beat should be louder than anyone's because it is the drum for which you keep your rhythm.
You know the beat of your drum better than anyone. Stop looking and listening to other people's drum beats and start listening to your own.
When you start listening to your drum beat, you will begin marching to it because you hear it.
Don't waste time, march to your beat.
"There's a myth that time is money. In fact, time is more precious than money. It's a nonrenewable resource. Once you've spent it, and if you've spent it badly, it's gone forever." ~ Neil A. Fiore
Until next time.
Take care.
Get blog posts delivered to your inbox. Sign up here.
If you want to chat, book a free consultation with me here.