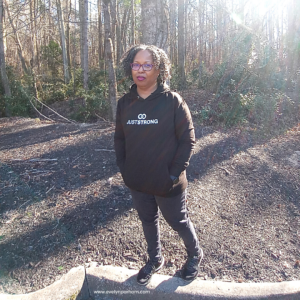 As you know, I am back to blogging. If you want to know what happened, then read Evelyn's Blog is Alive and Well.  I'm a little late with publishing this post but better late than never.  Tuesday and Thursdays are my days to post; I'm determined to stick with the plan.
Side-note: Planning, time management, and following through are not my strengths, but I strive to do better every day.
I Am A Slacker
In 2020, I ate a lot, didn't do much exercising, gained weight, didn't read or write much; there's more, but I don't want to bore you with it. I think you understand that I slacked off in many areas of my life.
Gradual Change is Best
We are in the second month of 2021 and I'm slowly, but surely planning for success in many areas of my life. I'm not rushing anything, just planning and easing my way back into much of what I used to do.
Investing in Your Success
I bought a few items to help me on this journey and they are: a study bible, prayer journal, fitness journal, fitness planner, and a few pieces of fitness equipment.
I'm also hiring a Personal Trainer to help me reach my fitness and weight/fat loss goals; I'll keep you updated.
Side-note: Follow my journey here on YouTube.
Keep Silent About Dreams & Goals
People say to move in silence, and I understand why it's an important discipline to practice.
I used to share my goals with others, but I didn't do that this year and I won't do it in the future.  Instead of sharing my goals, I'll keep them to myself and work quietly to reach each goal.
Side-note: I'll share successes and/or challenges as I reach them.
Why Stay Quiet?
I've learned why it's important to keep goals to yourself. When we tell people what we plan to do, it creates the false perception that we've already accomplished those goals, which results in us not putting in the work to reach goals. However, when you work on your goals in silence, you're more likely to achieve what you've set out to do.
I know it sounds crazy, but there's a lot of truth to it. Every time I publicly share my dreams and goals, I never get anything accomplished; this year, I promised myself not to tell anyone my goals. I can show you better than I can tell you.
Are you working on your health and fitness? Let me know in the comments, so we cheer for each other.
Until next time, take care of you.