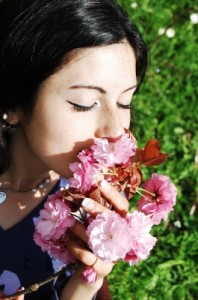 My god-mother is always on the go. She hardly ever takes time to sit down and just be in the moment. Are you this type of person?
Have you seen the energizer bunny? Yes the one that keeps going and going and going. News flash, at no time will you ever be the energizer bunny.
You may feel like the energizer bunny sometimes, but the truth is you will never be the energizer bunny.
You may try to live your life-like an energizer bunny, but you will soon find your batteries running low.
There might be times where you will not have energy to get out of bed. When that happens, just lie there and be. Listen to the birds sing there songs.
If you keep going and going and going, eventually your body will slow you down. Take time out for yourself and always listen to the messages your body sends you.
Are you ready to take a break from always being on the run, doing for others and neglecting yourself? Today is the day we take time to just be in the moment.
Here are a few ways you can enjoy the moment without doing:
1. Read a book. A good book can stop you in your tracks and take you places you have never been. Curl up on the sofa and take a trip with your favorite author.
2. Listen to sounds of nature. Go outside, close your eyes and listen. What do you hear? Do you hear the birds singing? Take it all in and enjoy the moment to just be one with nature.
3. Listen to your favorite musical piece. Music has a way of calming and relaxing you even when you are not trying. You know there is something about music when a child stops what he or she is doing to listen to the magical notes of music.
4. Cook your favorite meal. You are probably thinking that cooking is work. But when you are preparing your favorite meal you take your time to make sure everything is perfect. You cannot rush perfection.
5. Take a warm bath. Baths not only relax the muscles, but also the mind. Light some candles, turn off the lights and let the water soothe you.
6. Dance, dance, dance. Dance to your heart's desire.  It does not matter if you are not the best dancer. Dancing is fun, relaxing and gets you working those muscles.
7. Watch a little television. Do you have a favorite channel or program you enjoy watching? Take time to watch your favorite shows without worrying about what you have to do.
8. Read your favorite magazine. You never know what good topics you will find. You might even find some good advice or a tasty recipe.
9. Spend time with family and friends. Being around your favorite people is all you need. This not the time for you to do for them, you are just being.
10. Rest. When all else fails get your beauty rest. You can never get too much!  😉
What are some ways you take time-out from always being on the go?