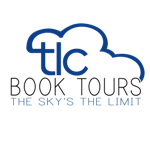 I am participating in the TLC Book Tour and today, I share with you my review of Courage: Overcoming Fear and Igniting Self-Confidence (HarperOne; April 25, 2012; Hardcover and ebook), written by Debbie Ford.
You Should Read This Book:
if you want to stop being a people pleaser
if you want to want confidence to be true to yourself
if you want courage to say no to people
if you have fear of failure
if you have negative thoughts
if you are fearful of defeat
if you want to overcome insecurity
if you want to stop blaming yourself for things you cannot change
if you want to live in the moment and move out of your past
if you are passionate for something, but have yet to launch out into the deep
if you need courage to do what whatever your heart desires.
About Courage
Courage is a book that focuses on transforming fear, unworthiness, insecurity and powerlessness into courage, confidence and emotional freedom. Debbie Ford reveals a transformational process to gain confidence, harness power and live in full self-expression.
There are two parts of this book:
A New Paradigm
Moving From Your Head to Your Heart
Total number of pages: 240
My Thoughts About Courage
I was interested in reading this book because, Debbie Ford, has cancer and she is fighting with courage forging ahead without fear. Debbie shares how she had to slow down and take care of herself. This is also when she realized that she was a people pleaser. I enjoyed what Debbie shared about herself and how she learned from her life experiences.
It was very difficult for me to stay interested in this book because I don't typically read self-help books, but when I got to Part II, I didn't put it down until I finished reading the whole book.
As I hung on Debbie's written words, I had flashbacks to when I was a child and the life experiences I had. Debbie tells the reader in her book not to dwell on the negativity and to not live in the past, but to take everything that we go through as a learning experience. She also says that these life experiences make us who we are and it helps us as we navigate the lives we are living. These life experiences are lessons that make us stronger.
True courage comes not just from feeling confident and strong, but from being the honest, authentic expression of yourself. – p.55
This book helped me to have courage to say no to people when I know I should say no. Courage also opened my eyes to the fact that I am negative about certain things and I blame myself for those things, that I didn't and don't have control over. I just have to let it go.
There were so many times in this book where I found myself relating to the personal stories of those who have worked with Debbie. I always enjoy reading about other people's life experiences and how they dealt their problems.
I am glad I read this book, because I have issues that I must work through and not live in what could have or should have been, or why me, but I must live in the now.
Freedom reigns when you don't have to put on airs or hide your true thoughts, feelings, and beliefs. Freedom reigns when you can speak your gifts out loud and stand up for your greatness and your greatest truth. Freedom reigns when you embrace the courageous warrior that lives inside you. – p. 56
Conclusion
If you blame yourself for things you had no control over, fearful in launching out or following your passion, you have to read Courage. Courage will ignite a fire in you, so much so, that you won't have any choice, but to step out of your fear and grab hold to courage.
I leave you with a favorite quote in the book:
Ralph Waldo Emerson once wrote, "Who you are speaks so loud I can't hear what you're saying." To feel like a confident and courageous warrior, you must look the part. You must take care of yourself as a precious, priceless messenger. You must reflect the value and esteem in which you hold yourself. It is time to take back your power-not for the approval of others, but for how you will feel inside. – p.191
About the Author
Debbie Ford is a nationally bestselling author of The Dark Side of the Light Chasers, The Secret of the Shadow, Spiritual Divorce, The Right Questions, The Best Years of Your Life, Why Good People Do Bad Things, and The 21-Day Consciousness Cleanse, and a coauthor of the The Shadow Effect. Ford conducts workshops and trainings around the world supporting lifelong personal, emotion, and spiritual education and transformation. She lives in San Diego, California. More at www.debbieford.com.