Mitch Mitchell of I'm Just Sharing.com, shared five things that makes him happy.  Mitch requested that viewers share what makes them happy in a video.
I decided to reply to Mitch on my blog, since I have video issues at the moment.
I enjoyed Mitch's video and he has happiness written all over him.  Check out Mitch's video below or view on You Tube.
In the spirit of the season and at Mitch's request, I share with you five things that make me happy.
#1   The Laughter of a Child
I love hearing the laughter of a child.  It warms my heart, gives me joy and makes me feel so good.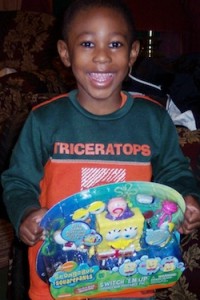 #2  Beautiful Fruits and Vegetables
I love the produce section of a grocery store.  I'm in heaven when I am at a Farmers Market.  I love browsing and looking at nature's bounty because there is life in what comes from nature.
#3  The Beauty of Nature
Hearing the chirping of birds, watching the squirrels, or seeing deer in my yard makes me happy.  Taking a walk in nature is calming.  It is a quiet reminder that there is a wonderful creator.
#4  Helping Others
It doesn't matter what kind of help I give a person, I am happy knowing that I am able to help them.
#5  Kindness from Others
The kindness that I receive from strangers makes me happy.  Someone holding a door open for me, smiling, saying, "hello" or "thank you" makes me smile.
Discussion:  What are five things that make you happy?  Do share!