Last week's blog post, I shared six reasons why I'm gaining weight and, in the article, I mentioned I was mentally fed up and exhausted. Today, you'll learn other actions I took for getting my mental health back on track.
Recognize when You're Stressed
There's a saying that when life gives you lemons, make lemonade. But there are times when it's impossible to make lemonade because we are too stressed out to continue persisting.
However, when we recognize that we are stressed, we must take action to manage the stress effectively. Some people handle stress well, while others, not so much.
Mental Health Is Important
Mental health is something that I've had to deal with most of my life, because I grew up in a home with one parent being mentally ill, while the other parent turned to alcohol to handle the stress of having a mentally ill spouse.
I take mental health seriously because I know first-hand how it destroys families and children.
I took a break from being active online to get my mental health back on track. Although I wasn't completely void of being online, I regained control of how I chose to spend time on and offline.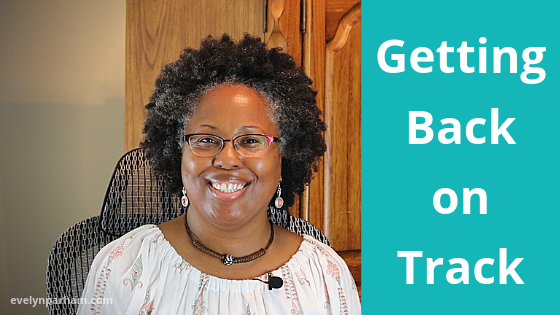 Mental Health Back on Track
#1 Deleting/Deactivating Social Media
Social media is a necessary evil for some, but it's how you manage the tool that matters most. The first thing I did was delete social media apps from my phone.
Before permanently deleting any social media accounts, I asked myself if I enjoyed the platforms and if they were necessary.
I deleted Facebook and Instagram, and since doing so, I am in a better place mentally.
Sometimes, I wonder if I'm missing out on being in the know, but I'm not because a few people stay in touch via email and text. Guess, I'm not missing anything.
#2 Setting Phone to Do Not Disturb
My phone is always set to do not disturb, which means I never hear beeps, rings, bells, or whistles when getting notifications. The only time my phone rings is when it is a close family or friend calling.
I control my phone notifications; I don't let the notifications manage me. I usually check text messages in the morning and evening and respond accordingly.
Although notifications are silent, I check them when I have free time.
Time is valuable.
#3 Taking Leisurely Walks
There's nothing better than taking a walk for the sake of being alone with your thoughts. I live in the country and enjoy the peacefulness when I walk. It's usually the time when I have the most clarity, and when I get my best ideas.
Sometimes, I walk because I want to make a dent in the number of steps I take, but I decided to stop doing that.
Instead, I walk for the sole purpose of clearing my mind of any fears and worries I have. It's a good time for me to whisper a little prayer to God.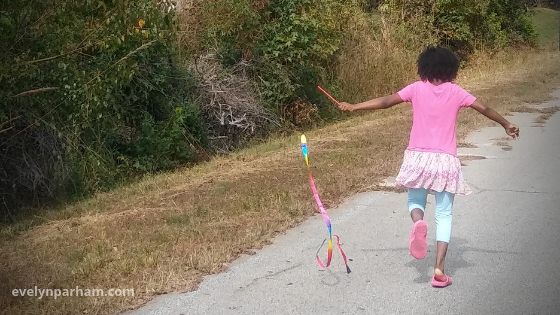 #4 Stopped Following the Political News
I used to follow the political news, because, I reported on it when I had a YouTube channel dedicated to current affairs and political commentary.
Today, I have no idea what's happening (unless someone tells me), because I stopped reading, listening and watching topics about politics.
When someone brings up politics, it doesn't excite me like it used to. These days, I am calmer, which helps keep my stress low and I'm also happier.
#5 Exercising Daily
Exercising helped keep my mind focused on getting healthy and took my mind off of the trivial things in life. I even slept better. Every day, I'd put on my exercise attire and work up a sweat for 30-50 minutes.
I invested in the Fitbit Coach and began doing the exercises for the Lean Program, made a schedule to exercise, and stuck with it. On off days, I did strength training, steady cardio, or some walking.
#6 Started Singing Again
I sang in a group when I was a teenager and in the church choir. My sophomore year in college, I won first place in the campus-wide talent show. Years later, I stopped singing, but I never forgot how to sing.
It wasn't until I learned about Smule (an app for people who sing), a few months ago, that I started back singing. Singing is freeing and is excellent for self-expression.
#7 Watching YouTube Videos
I stumbled across a few engaging YouTube channels. Mark Wiens, a food blogger who travels to other countries documenting his experience with the food.
And Dr. Dray, a dermatologist, who shares helpful information about skin care and her lifestyle.
Since discovering these YouTubers, I'm open to trying foods from other cultures, and I have even developed a skin care routine that's working, thanks to Dr. Dray.
#8 Catching Up on Reading
I have a lot of books; I need to read. When I got off track, I stopped reading my books, but it didn't stop me from buying more books.
I'm slowly, but surely catching up with my reading. Reading helps take me away from the cares of this life and allows me to go where the author wants to take me.
#9 Dancing with my Daughter
Words cannot express how I feel when Hannah and I dance. She's having the time of her life, and I am too. We dance like no one's watching. We laugh until our sides hurt, and you know those are some of the best laughs.
We're getting some exercise, but we're also sharing a moment in time that each of us will cherish forever.
Laughter is good for the soul.
Until next time.
If you like this post, feel free to subscribe to the newsletter for exclusive messages, blog post updates, news, and more.